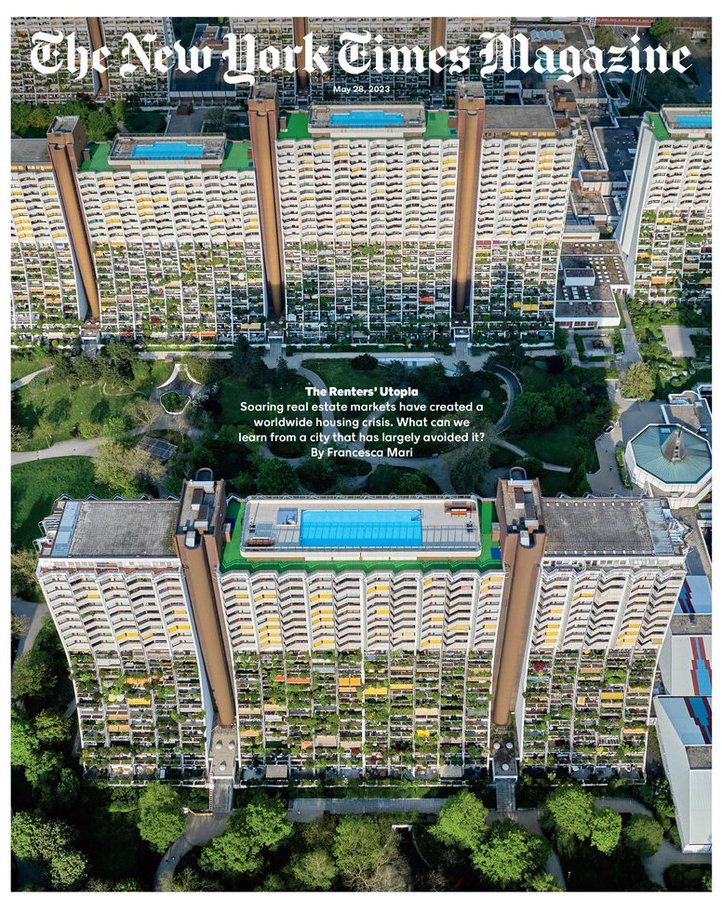 THE NEW YORK TIMES MAGAZINE (May 28, 2023) –
Welcome to Vienna, where a whopping 80 percent of residents qualify for public housing, and once you have a contract, it never expires, even if you get richer. What can America learn from a city that has largely avoided the housing crisis?
Soaring real estate markets have created a worldwide housing crisis. What can we learn from a city that has largely avoided it?
The violence of his era can be found in his serene masterpieces — if you know where to look.
The afternoon I discovered Vermeer, I was passing time by browsing the books and publications piled up on the shelves at home in Lagos. I was 14 or 15. Amid the relics of my parents' college studies (Nigerian plays, French histories, business-management textbooks), I found something unfamiliar: the annual report for a multinational company. I don't remember which company it was, but it must have had something to do with food or drink, because on the front cover was a painting of peasants in a rolling field and on the back was a painting of a woman pouring milk.