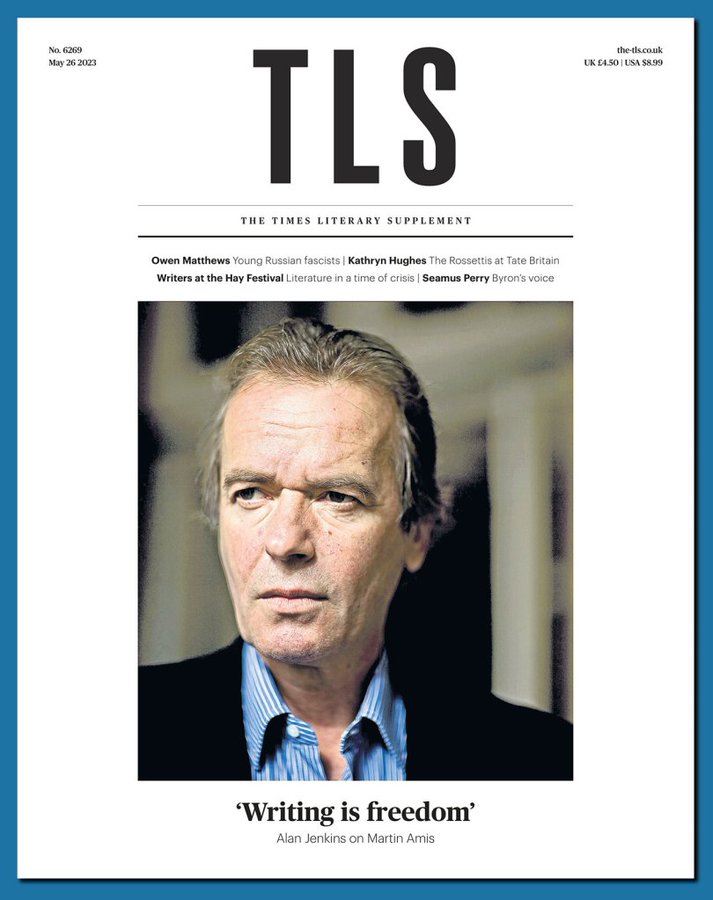 Times Literary Supplement (May 26, 2023) – Alan Jenkins on Martin Amis, Young Russian fascists, The Rossettis at Tate Britain, Writers at the Hay Festival, Seamus Perry on 'Byron's Voice'.
Martin Amis, a talent for our time By Alan Jenkins
In the Foreword to The War Against Cliché: Essays and reviews 1971-2000, a career-spanning collection of his journalism (literary and other), Martin Amis recalled how, when they started out in the early 1970s, he and his friends and colleagues touchingly assumed that literary criticism was as essential to civilization as literature itself was. Furthermore, "the most fantastic thing about this cultural moment" was that, in the debate between the Two Cultures, Art vs Science, "Art seemed to be winning".