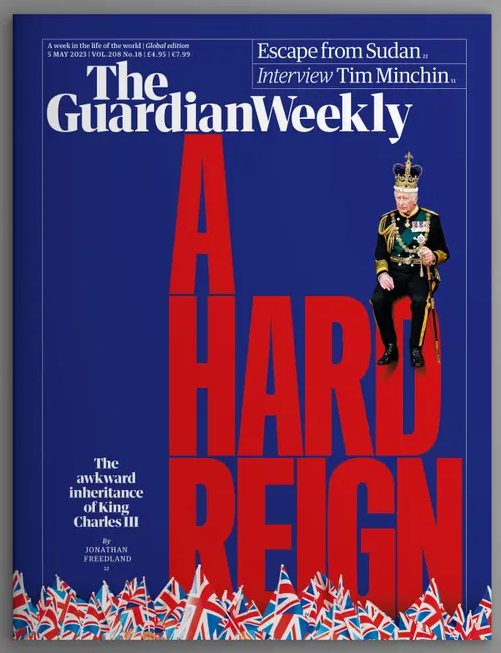 The Guardian Weekly (May 5, 2023) – The awkward inheritance of Charles III. Plus: Ukraine readies for the counter-offensive…
Seventy years have passed since Britain last held a royal coronation. But, with polls suggesting public support for the monarchy is at a historic low, Charles's big day this weekend comes at a moment when Britain feels more generationally divided than ever.
At 74, Charles is the oldest person ever to be crowned as a new British king. Opinion polls suggest 78% of the nation's over-65s still strongly support the monarchy. But, in the 18-24 age bracket, enthusiasm dips to just 32%.
As Jonathan Freedland argues in an essay for our cover story this week, the new king faces an uphill challenge to establish his own legacy in the shadow of his mother, Elizabeth II, "who, even the staunchest republicans had to admit, barely put a foot wrong over seven decades". Can he really offer a compelling vision to reunite the realm, and should he even try? It may be that his best hope is simply to lay the foundations for the next generation.
A calm before the storm has been felt in Ukraine ahead of a widely expected counter-offensive on the frontline with Russia. Emma Graham-Harrison and Artem Mazhulin report on a critical moment looming for the country and the war.