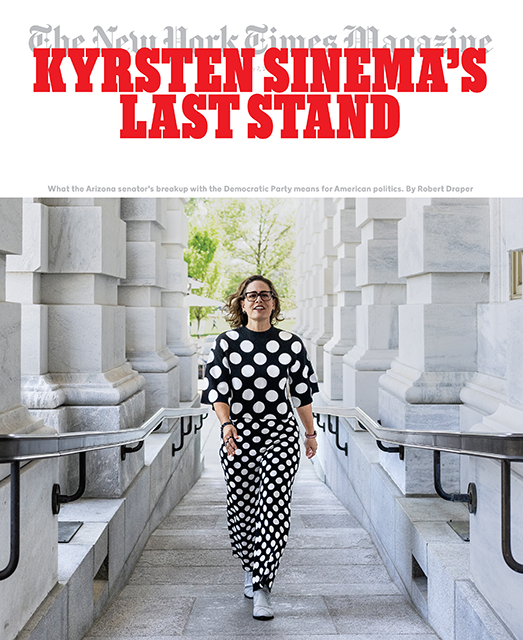 The New York Times Magazine – May 7, 2023:
What the Arizona senator's breakup with the Democrats means for American politics.
Kyrsten Sinema was standing a few yards from the border wall with four Republican members of Congress. The men were staring balefully at a row of nearby portable toilets, wondering aloud if they could hold out for a proper bathroom on the way back to the airport.