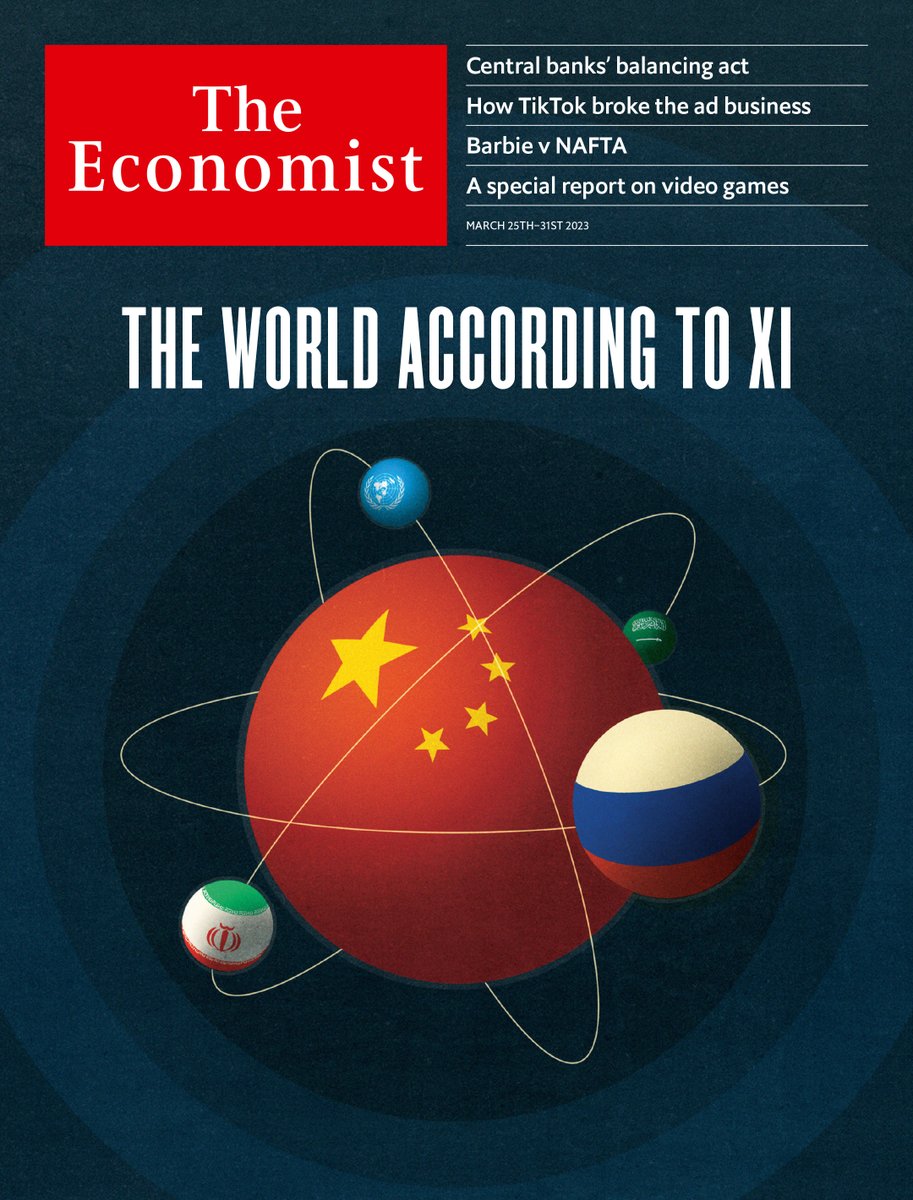 The Economist – March 25, 2023 issue:
Even if China's transactional diplomacy brings some gains, it contains real perils
A lesser man than Xi Jinping might have found it uncomfortable. Meeting Vladimir Putin in Moscow this week, China's leader spoke of "peaceful co-existence and win-win co-operation", while supping with somebody facing an international arrest warrant for war crimes. But Mr Xi is untroubled by trivial inconsistencies. He believes in the inexorable decline of the American-led world order, with its professed concern for rules and human rights. He aims to twist it into a more transactional system of deals between great powers. Do not underestimate the perils of this vision—or its appeal around the world.
They have to choose between financial instability and high inflation. It wasn't meant to be that way
The job of central bankers is to keep banks stable and inflation low. Today they face an enormous battle on both fronts. The inflation monster is still untamed, and the financial system looks precarious.
The way a wise policy was forced through will have political costs
Any French president who asks his fellow citizens to retire later does so at his peril. When Jacques Chirac tried in 1995, crippling strikes made him shelve the project; 18 months later voters sacked his government. Piles of rubbish were left to rot on the streets, as they are today on the boulevards of Paris. Bin collectors have joined strikes against the decision by the current president, Emmanuel Macron, to raise the minimum pension age from 62 to 64. So it was with some relief that on March 20th his minority government narrowly survived two no-confidence votes, opening the way for his reform to enter the statute books.