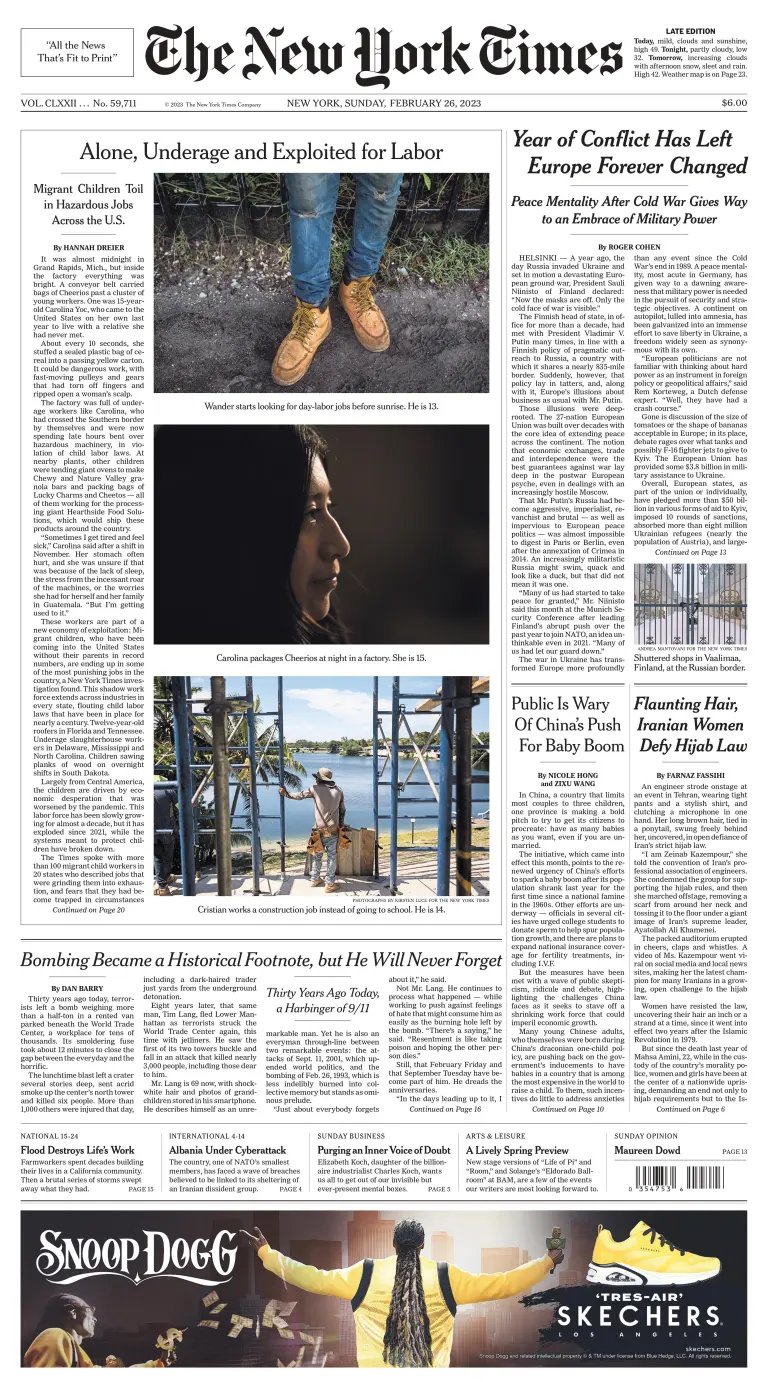 Arriving in record numbers, they're ending up in dangerous jobs that violate child labor laws — including in factories that make products for well-known brands like Cheetos and Fruit of the Loom.
No event has transformed the continent more profoundly since the end of the Cold War, and there is no going back now.
Defiant resistance to Iran's mandatory hijab law has exploded across the country after nationwide protests that erupted last year.
A number of new incentives encouraging people to have children highlight the challenges China faces in trying to boost its declining birthrate.