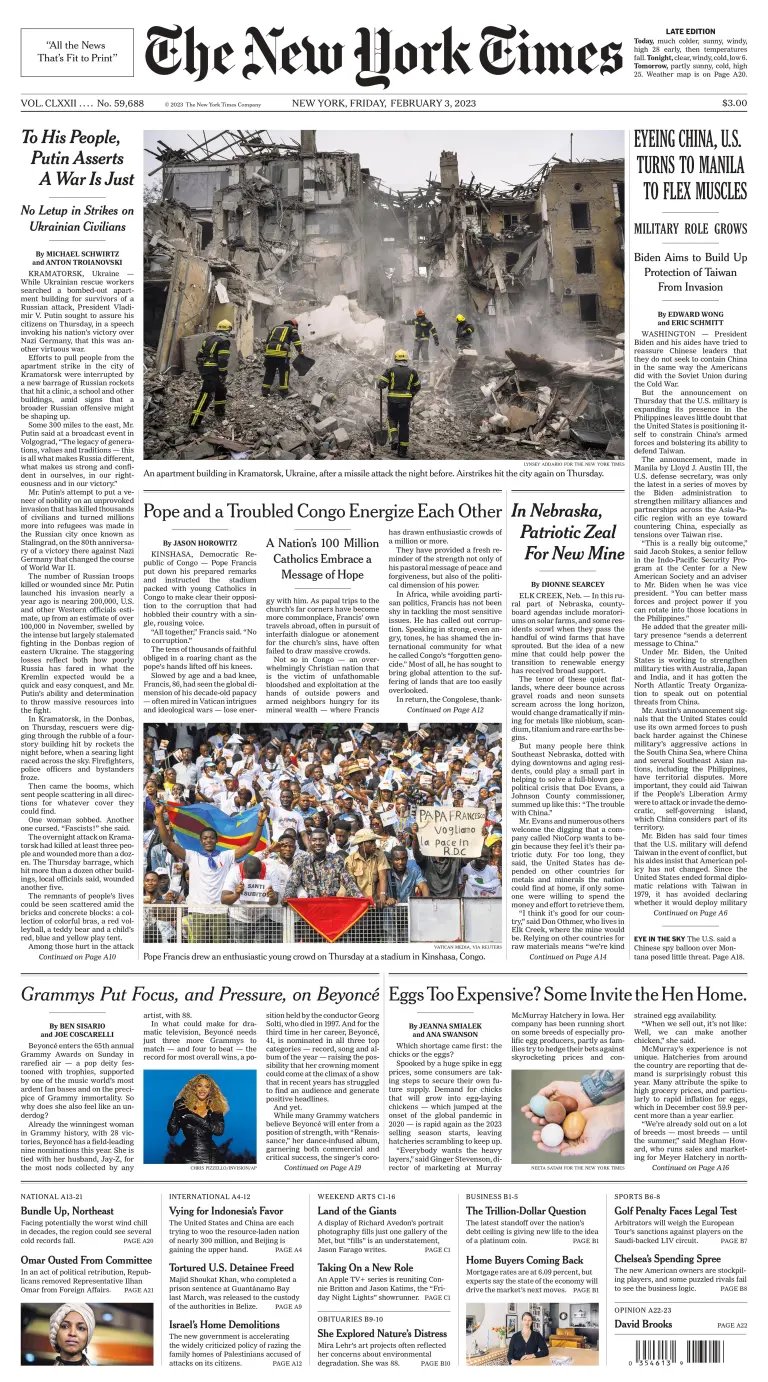 U.S. officials say they are preparing to surge forces in the event of conflict with China, including over Taiwan, but do not intend to build up permanent bases.
Invoking World War II on the 80th anniversary of victory at Stalingrad, Mr. Putin repeated his false justifications for an invasion that has taken a staggering toll.
One county has a wealth of minerals essential to defense and the green economy. Mining would transform the community, yet many say they feel a patriotic obligation to dig.
Francis has been slowed by age. But his enthusiastic welcome in Africa has proved a shot in the arm and provided a reminder of the papacy's global reach.