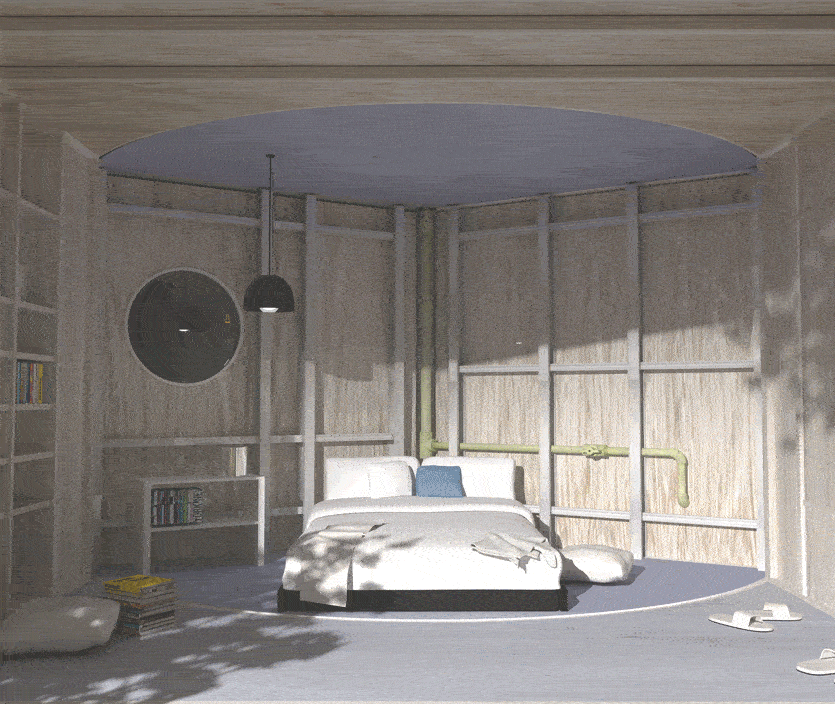 designboom (January 20, 2023) – In a swiftly rotating display, this micro-scale cabin shifts its program on its axis to integrate three different 'scenes' of living on one small platform. Studio Supra-Simplicities conceptualizes '3 Scenes of Home' to compactly integrate spaces for sleeping, dining, and washing into one mechanism that marks a sophisticated integration between the typical house program and the theatrical function of a stage.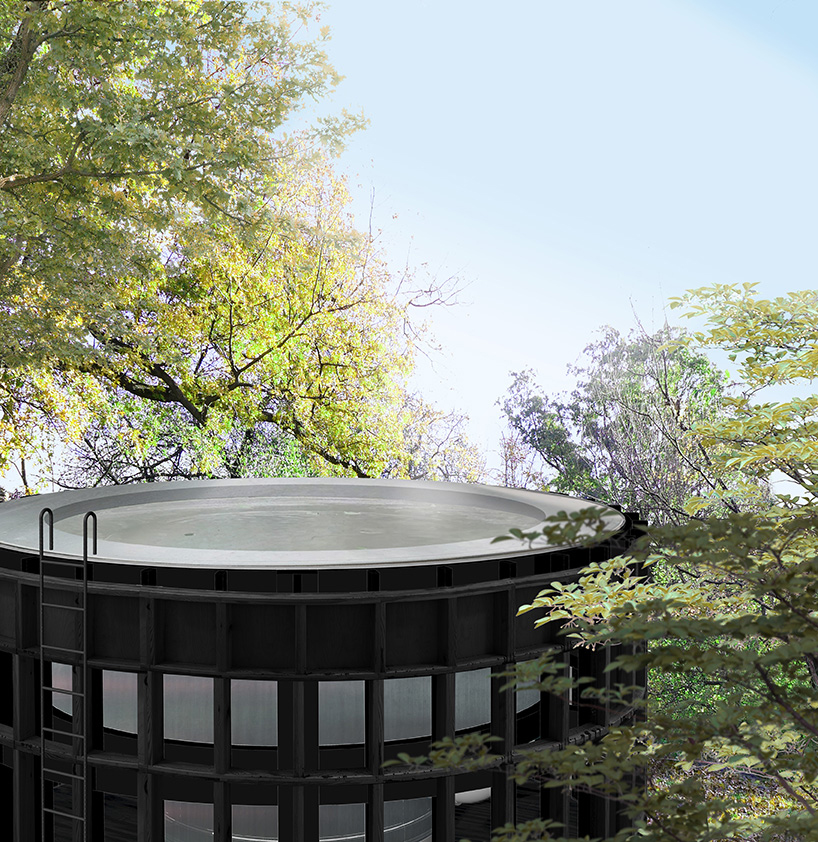 topped with a rainwater harvesting system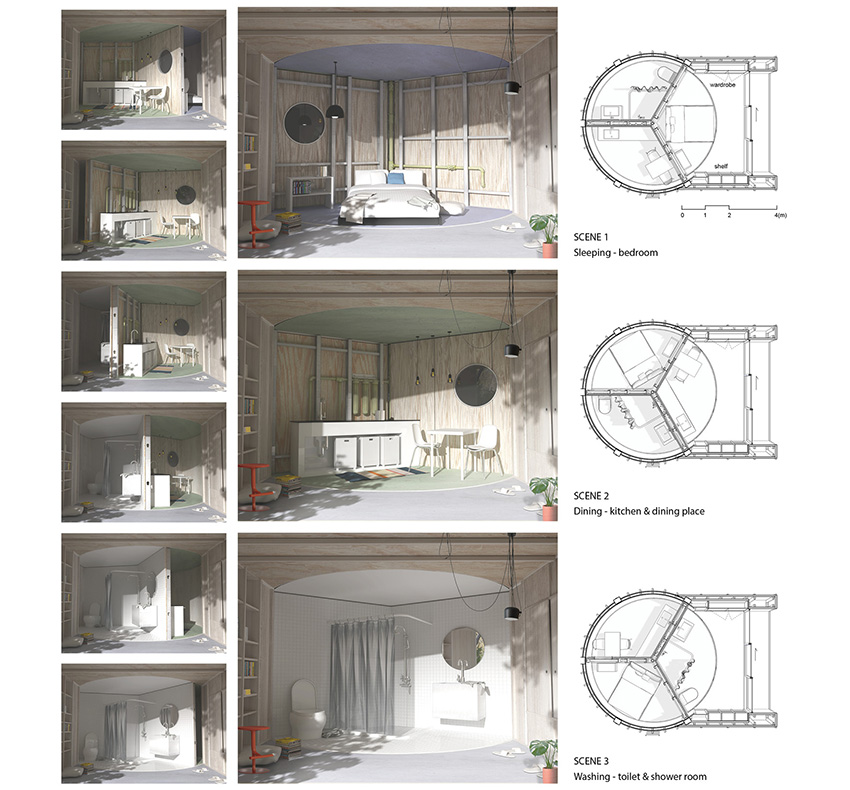 project info:
Removing the need for unnecessary circulation spaces and infusing a distinctive dynamic character, the structure maximizes its internal mobility and flexibility of living, while sitting with a micro footprint. It minimizes external impact by covering only a tiny parcel on the natural landscape, and recycling rainwater for daily use through its rooftop harvesting system.