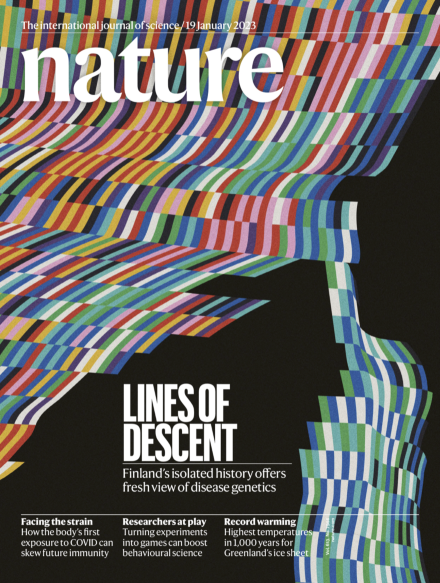 nature Magazine – January 19, 2023 issue:
A century ago, the discovery of hafnium confirmed the validity of the periodic table — but only thanks to scientists who stood up for evidence at a time of global turmoil.
A metal–polymer composite conducts electricity and conforms to the skin, making it suitable for medical devices applied directly to the body.
Dwarf planet Eris' rotation is constrained by its large moon Dysnomia, named after the Greek goddess of lawlessness.
Analysis of more than one million people suggests that roughly 16% of the condition can be attributed to genetic factors.