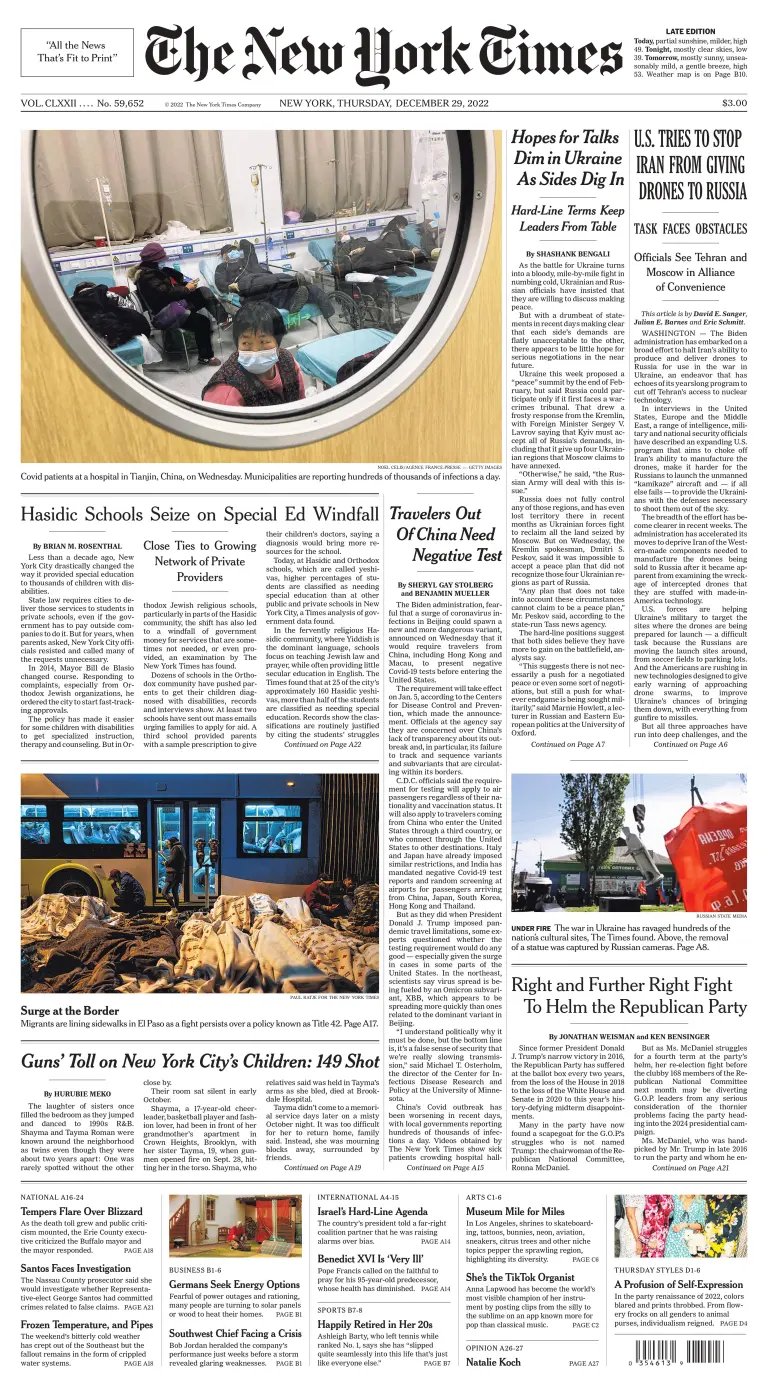 As the war in Ukraine grinds on, some officials have become convinced that Iran and Russia are building a new alliance of convenience.
Both Moscow and Kyiv say they are ready to talk, but their terms for sitting down at a negotiating table suggest otherwise.
New York has paid companies millions of dollars to help children with disabilities in religious schools. But the services are not always needed or even provided.
Many welcomed Beijing's plan to loosen quarantine rules for travelers, but concerns linger about the country's Covid wave.