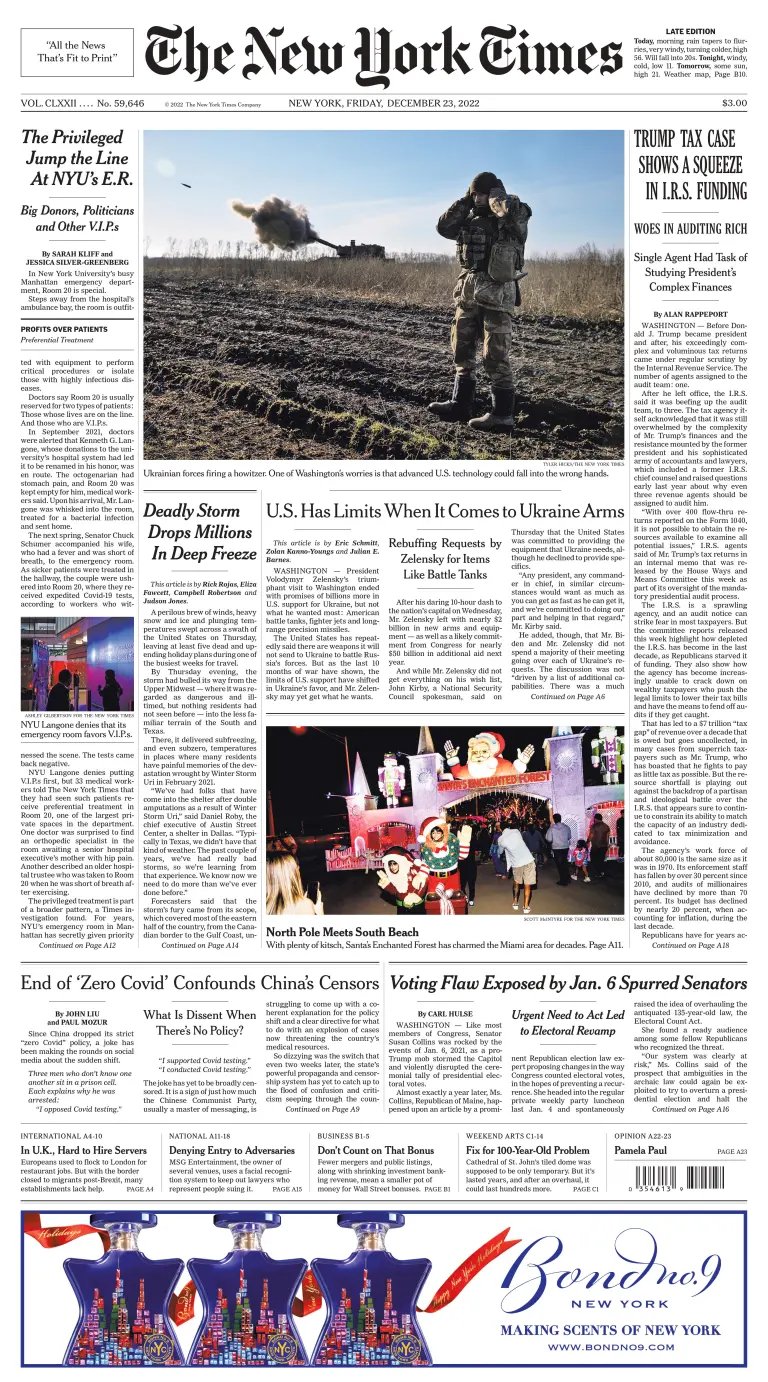 The agency lacks the resources to go after rich taxpayers. For years, a single revenue agent was responsible for the audits of Donald J. Trump.
Dozens of doctors said the nonprofit hospital pressured them to give preferential treatment to donors, trustees and their families.
The powerful storm has bombarded the eastern half of the country, prompting dire warnings to avoid dangerous conditions, and widespread flight cancellations.
The Biden administration continues to balk at sending U.S. battle tanks, fighter jets and long-range missiles to Ukraine.