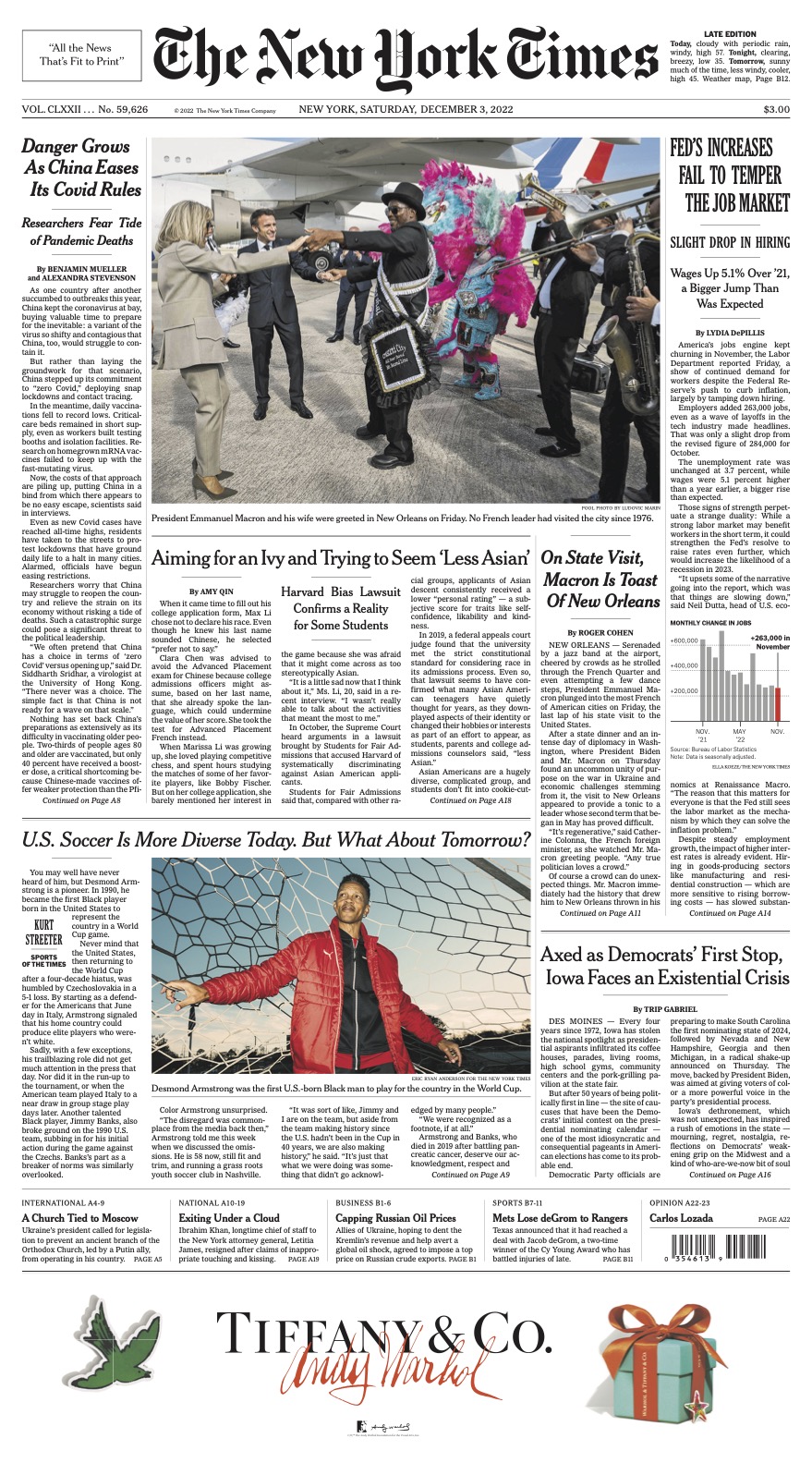 Employers added 263,000 workers in November, even as some industries showed signs of a slowdown. Wage growth exceeded expectations.
Huge swaths of the nation's elderly remain vulnerable, scientists say, and a surge in deaths and hospitalizations may be inevitable.
President Emmanuel Macron, dealing with a difficult start to his second term, can return to France feeling buoyed by a warm reception and unity on Ukraine.
The affirmative action lawsuit against Harvard seemed to confirm advice given for years to Asian Americans: Don't play chess, don't check the box declaring race.