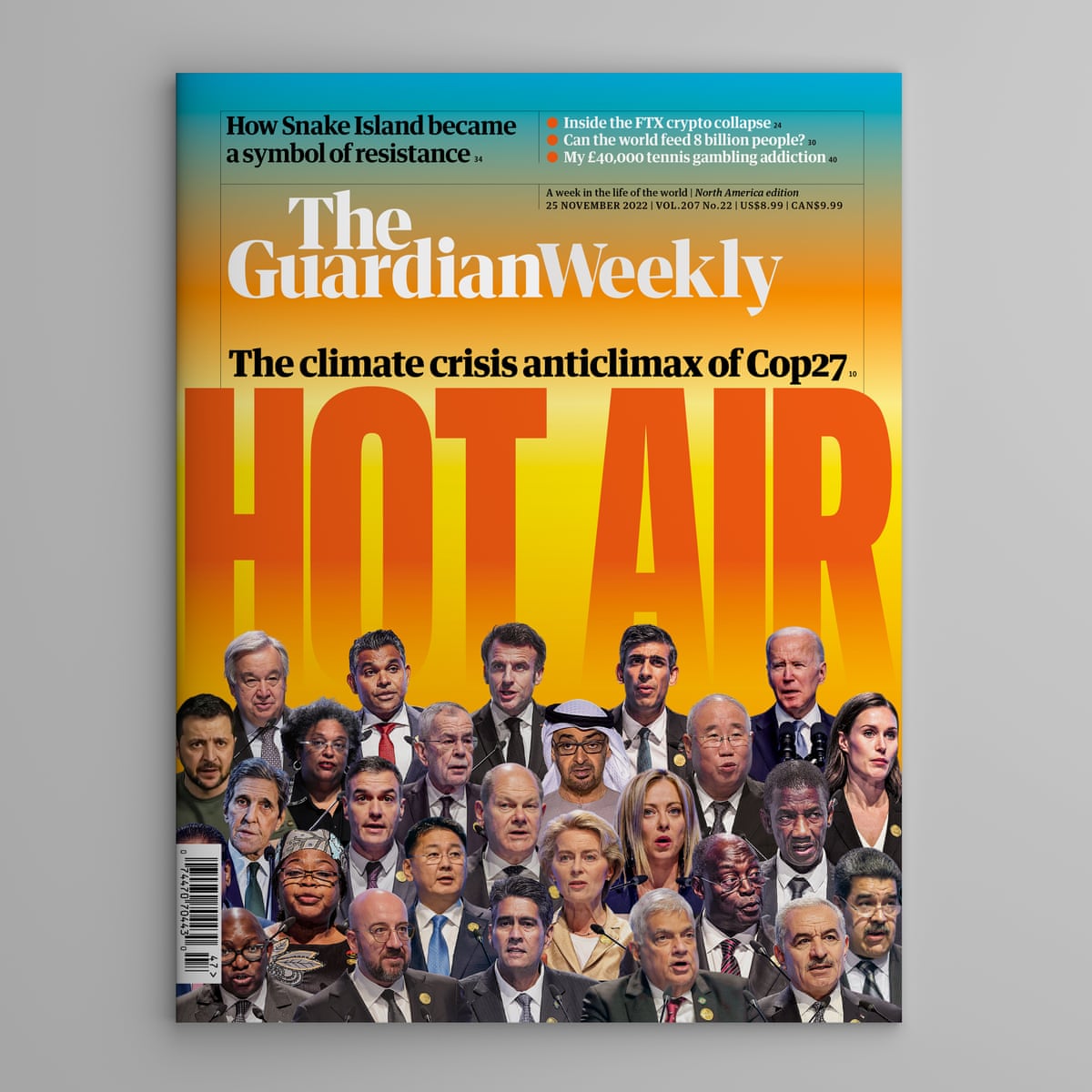 Cop27's climate anticlimax: inside the 25 November Guardian Weekly | Cop27 | The Guardian
Cop27 ended in a now-traditional blur of last-minute horse-trading, resulting in the welcome agreement of a finance deal for developing countries affected by global heating. But progress on eliminating fossil fuel usage – the key to slowing climate change – again seemed beyond the international community.
As winter descends on Ukraine, we focus on some of the war's ripples around Europe. Jennifer Rankin reports from Antwerp, where the continued trade in Russian diamonds shines a light on loopholes in EU sanctions on Moscow. And Emma Graham-Harrison is in eastern Poland, where people's proximity to the war is helping people to put aside past differences.
Then, in features, Luke Harding speaks to the Ukrainian defenders of Snake Island – who famously sent an expletive-laden rebuttal to a Russian warship at the start of the conflict – and finds out what happened next.