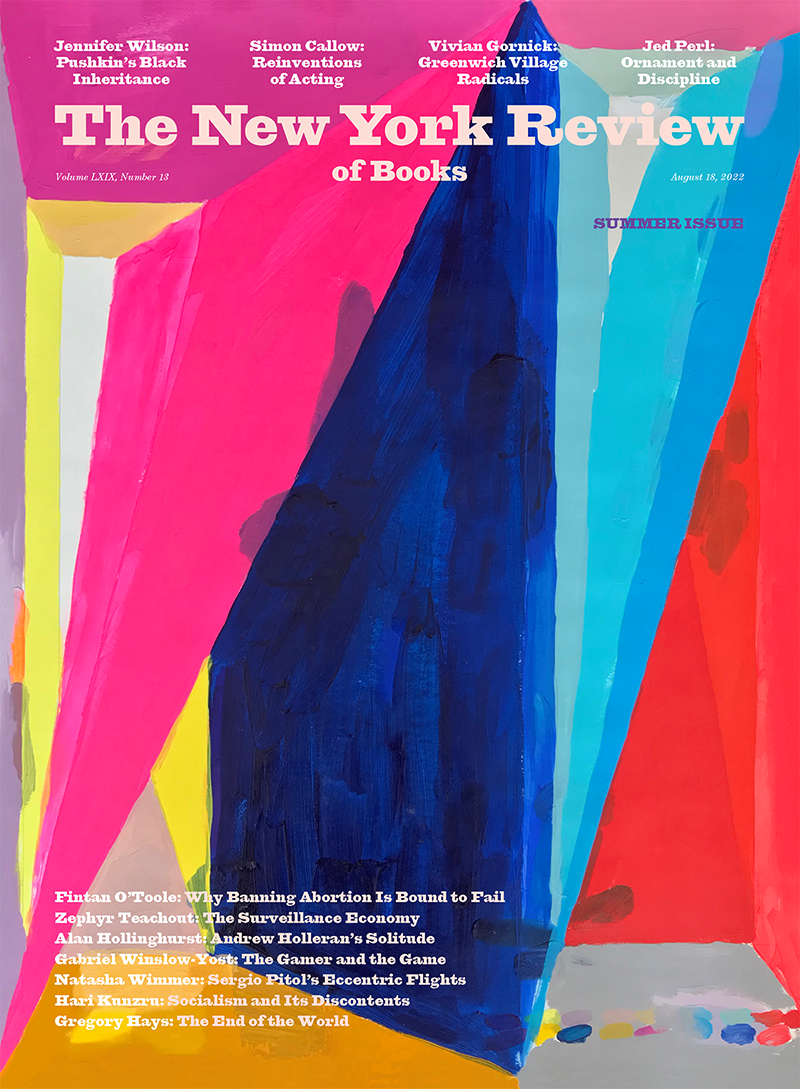 The New York Review of Books – August 18, 2022
At a time when the threat of authoritarianism is rising, Democrats have a duty to make crystal clear to voters what is at stake in the November elections.
In Andrew Holleran's novels, the inescapable narrowness of his world is transcended and given poetic resonance by his close and steady attention to pain and loneliness.
The Kingdom of Sand by by Andrew Holleran
---
An unfinished novel about his African great-grandfather provides the best sense of how Pushkin considered his own Blackness.
Peter the Great's African: Experiments in Prose
by Alexander Pushkin, translated from the Russian by Robert and Elizabeth Chandler and Boris Dralyuk, edited by Robert Chandler