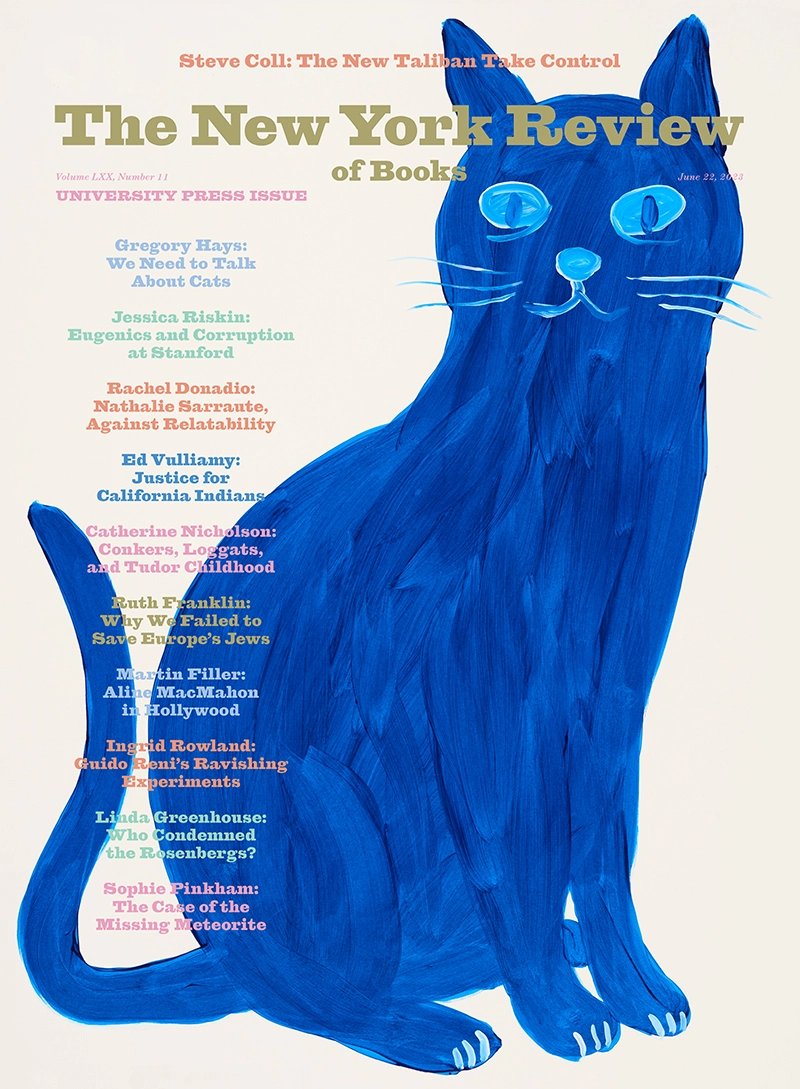 The New York Review of Books – June 22, 2023 issue: Fara Dabhoiwala on the ingenious index, Ingrid D. Rowland on Guido Reni's questing soul, Rachel Donadio on Nathalie Sarraute's sensual eviscerations, Steve Coll on the Taliban's second emirate, Jessica Riskin on the poisoning of Jane Stanford, Ruth Franklin on Ken Burns's The US and the Holocaust, Gary Saul Morson on Tolstoy's conversion, Ed Vulliamy on the Native Americans of California, Linda Greenhouse on judging the Rosenbergs, Gregory Hays on our feline friends, poems by Shane McCrae and Fernando Pessoa, and much more.
Index, A History of the: A Bookish Adventure from Medieval Manuscripts to the Digital Age by Dennis Duncan
In his new history of the index, Dennis Duncan traces its evolution through the constantly changing character of reading itself.
In 1941 an ambitious Philadelphia pediatrician, the wonderfully named Waldo Emerson Nelson, became the editor of America's leading textbook of pediatrics. For the next half-century the compilation of successive editions of this large volume advanced his career, consumed his weekends, and encroached heavily on his domestic life.
By Steve Coll
The Return of the Taliban: Afghanistan After the Americans Left by Hassan Abbas
Hassan Abbas's book surveys the second Islamic Emirate's ideology and leading personalities and probes its internal tensions.
Nearly two years after the Taliban's return to power in Kabul, the UN refers to the regime only as "the de facto authorities," to avoid any hint of formal recognition of the Islamic Emirate of Afghanistan, as the Taliban call their government. By any name, the Taliban today control Afghanistan's territory, as well as federal ministries and local administrations. They also preside over a nation in severe crisis. Food insecurity haunts at least half of the population; a country shattered by more than four decades of war again faces the shadow of famine.