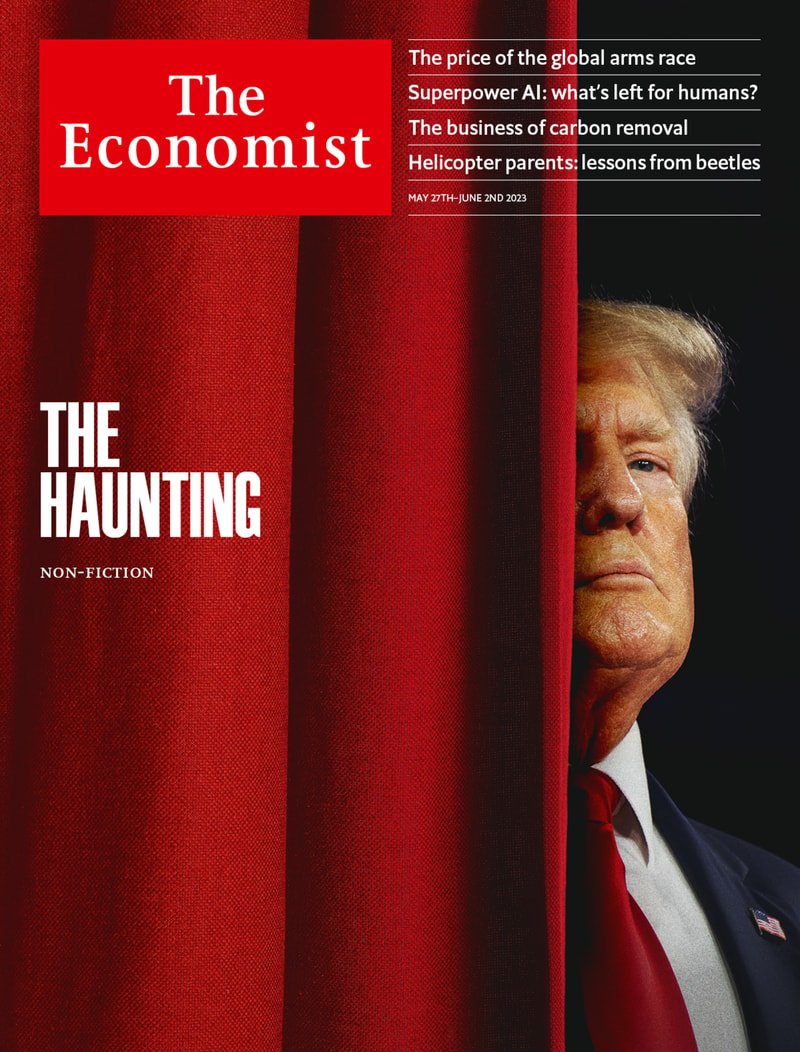 The Economist Magazine– May 27, 2023 issue: The race to become the Republican nominee for the presidential election in America next year is properly under way. And Donald Trump has a huge, perhaps insurmountable, lead. 
Hopes of depriving the former president of the Republican nomination are fading
Belatedly and nervously, the would-be assassins have been lining up. On May 22nd Tim Scott, a senator from South Carolina, became the latest Republican to announce a run for president. Greater fanfare accompanied the official declaration (on Twitter) on May 24th that Ron DeSantis, the governor of Florida, is joining the race for the Republican nomination. He has been widely heralded as the candidate with the best chance of defeating the favourite, Donald Trump. But even as more plotters step forward, the chances of a successful coup to overthrow Mr Trump are growing slimmer by the day.
A thought experiment based on economic principles
In "wall-e", a film released in 2008, humans live in what could be described as a world of fully automated luxury communism. Artificially intelligent robots, which take wonderfully diverse forms, are responsible for all productive labour. People get fat, hover in armchairs and watch television.
Viktor Orban and Xi Jinping bond over their anti-Americanism
To ears accustomed to a swelling chorus of China-scepticism in the European Union, the language of Hungarian diplomats is striking. Not for them the common talk of European officials about the need to "de-risk" relations with China and to treat it as a "systemic rival". Co-operation between Hungary and China presents "opportunities rather than risks", said Hungary's foreign minister, Peter Szijjarto, in Beijing on May 15th. Wang Yi, China's foreign-affairs overlord, told him that relations between the countries had entered their "best period in history".