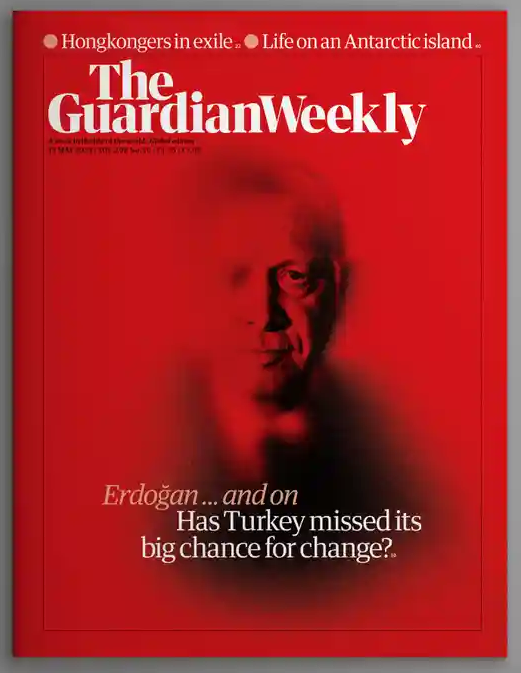 The Guardian Weekly (May 19, 2023) – This week's issue considered the end of Recep Tayyip Erdoğan's long political career. But it soon became clear that predictions of the Turkish president's demise had been greatly misjudged. A first-round victory over his secular opponent, Kemal Kılıçdaroğlu, did not come by a wide enough margin to prevent a runoff vote on 28 May. But, barring a remarkable swing back to Kılıçdaroğlu, the indications are that Erdoğan will further extend his 20-year authoritarian brand of rule over Turkey.
As Ukraine's president, Volodymyr Zelenskiy, toured European capitals to drum up support this week, speculation continued over when and where Ukraine's long-anticipated counteroffensive against Russian forces would begin – or if indeed it had already done so. From Kherson, Luke Harding hears from a frontline commander why Kyiv is happy to bide its time, while defence editor Dan Sabbagh outlines four possible scenarios in which a Ukrainian counterattack might develop.
Two environmentally slanted features bring fascinating insights into very different parts of the world. From Kenya there's the uplifting story of the waste picker who is lobbying for his colleagues' working rights to be enshrined in a UN treaty. Then, John Bartlett reports from Antarctica on how the climate crisis, geopolitical tensions and booming tourism are straining relations at a remote scientific research station.