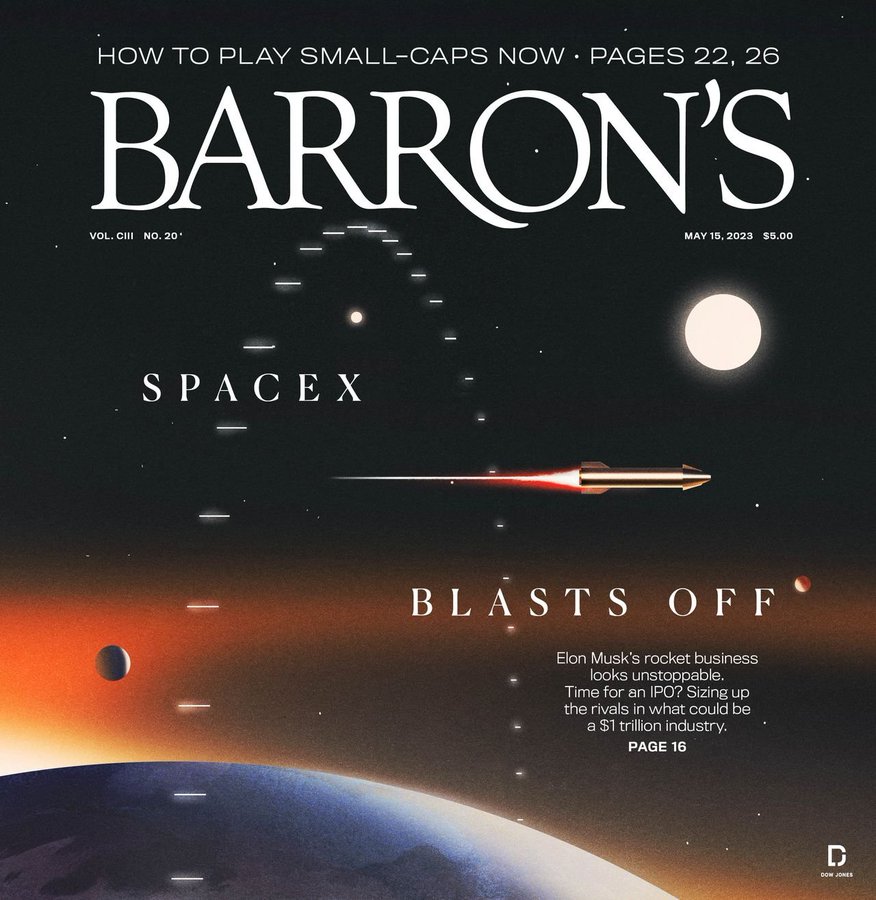 BARRON'S MAGAZINE – MAY 15, 2023 ISSUE
A Starlink IPO could raise billions of dollars and mean less selling of Tesla in the years ahead.
Lenders face steep economic hurdles and stiffer regulations. How to invest as the industry reshapes itself.
Rocket Lab, Planet Labs, and other companies are high-risk bets on taking business to the final frontier.