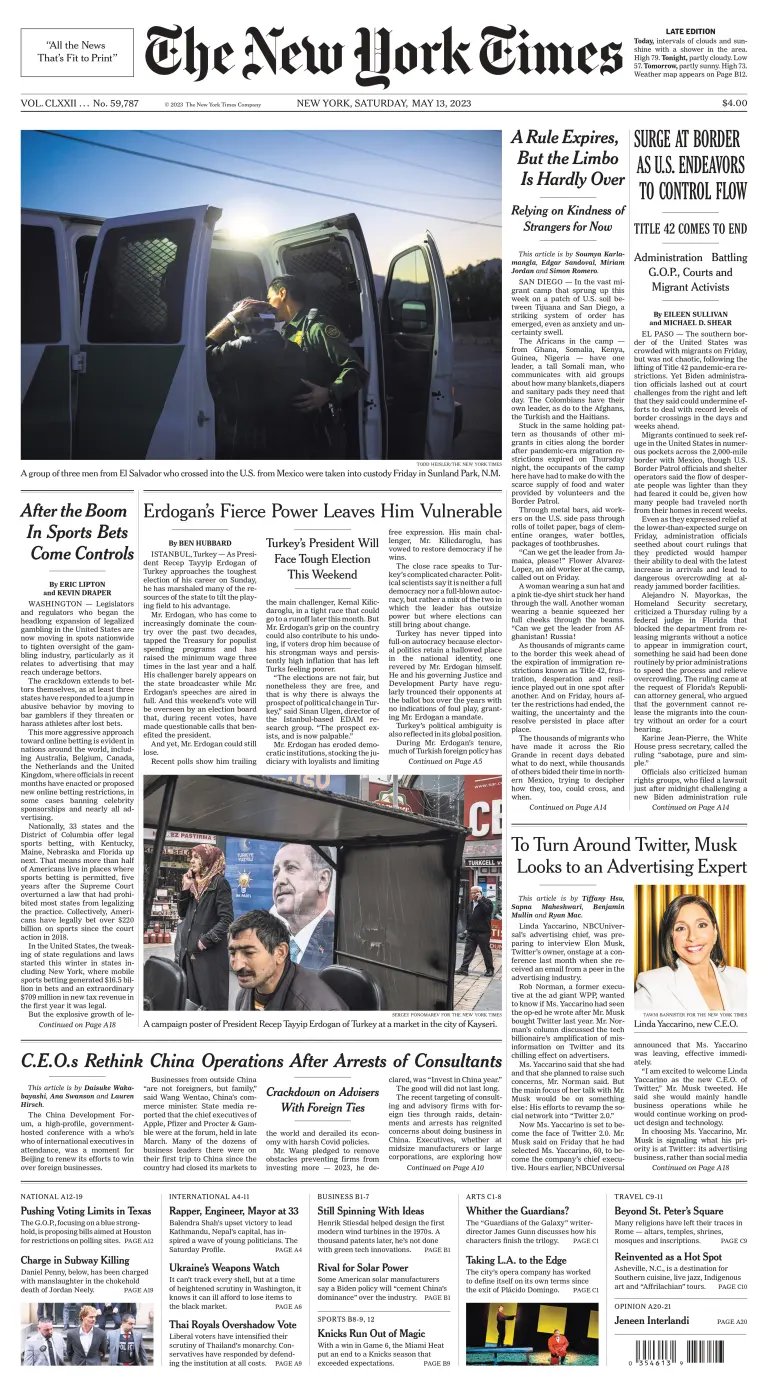 Despite the relative calm, the Biden administration faces court challenges that they say may undermine efforts to deal with record levels of border crossings.
Pandemic-era migration restrictions were lifted without a fresh spike in border crossings. Thousands of migrants now find themselves in a holding pattern.
Turkey's president, Recep Tayyip Erdogan, has tilted the political playing field in his favor over the past two decades, concentrating power in his own hands. Still, he faces a stiff challenge in Sunday's election.
Mr. Musk said Ms. Yaccarino would focus on business operations and he would work on product design and technology at the social media platform.