The Art Newspaper April 20, 2023: This week features a tour of Tate Modern's exhibition that brings together the Swedish painter Hilma af Klint and the Dutch artist Piet Mondrian.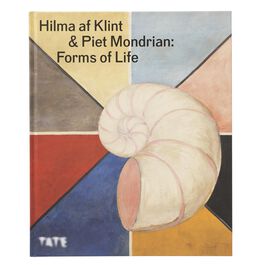 We hear about the two artists' distinctive contributions to abstraction, their shared interest in esoteric belief systems and their deep engagement with the natural world, from one of the show's curators, Bryony Fer. Our editor, Americas, Ben Sutton visited the Whitney Museum of American Art in New York to talk to the Native American artist Jaune Quick-to-See Smith, as her retrospective opens at the museum.
And this episode's Work of the Week is a reconstruction of a Roman gateway that has just opened at Richborough Roman Fort in Kent, southern England. Andrew J. Roberts, a properties historian with English Heritage, the charity that looks after the historic site, explains what the gateway tells us about the Romans' arrival in Britain in 43 CE.Hilma af Klint and Piet Mondrian: Forms of Life, Tate Modern, London, until 3 September.
Additionally: Kunstmuseum den Haag, The Hague, 7 October-25 February 2024Jaune Quick-to-See Smith: Memory Map, Whitney Museum of American Art, New York, until 13 August; Modern Art Museum of Fort Worth, 15 October -7 January 2024; Seattle Art Museum, 15 February–12 May next year. The Land Carries Our Ancestors: Contemporary Art by Native Americans, National Gallery of Art, Washington D.C., 24 September-15 January 2024; New Britain Museum of American Art, Connecticut, 18 April 2024-15 September 2024.The Roman gateway and rampart, Richborough Roman Fort and Amphitheatre, Kent, now open.