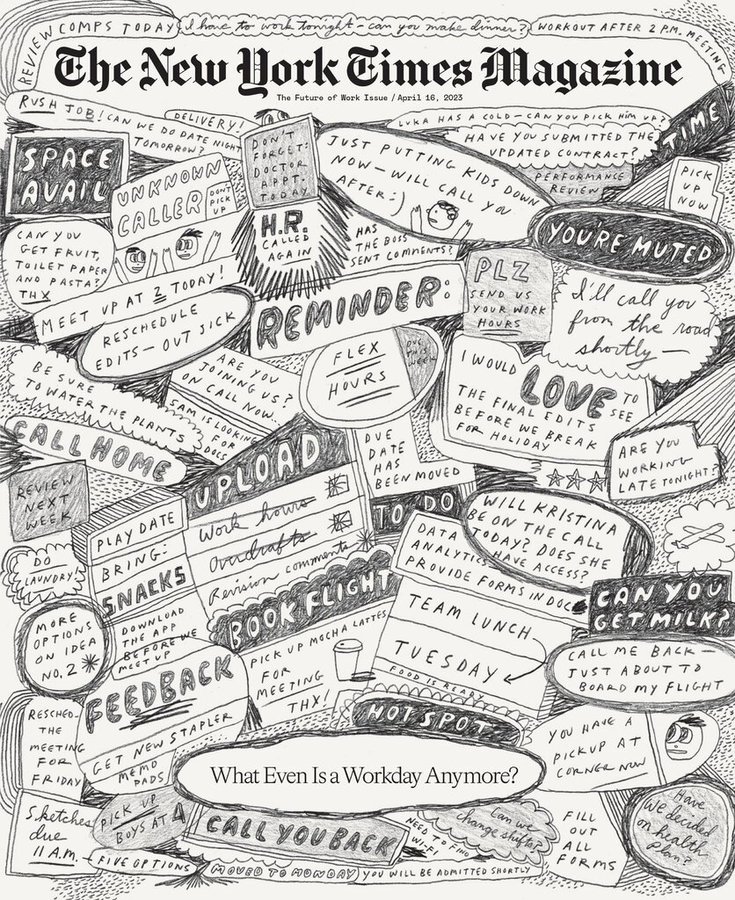 The New York Times Magazine – April 16, 2023:
A niche group of consultants is trying to get you back to the office. It's not going too well.
Being the boss doesn't mean you get exactly what you wish for. That's what Craig Knoblock discovered when he tried to get his employees to come back to the office in the fall of 2021.
Labor fought for a long time to draw a bright line between work and home. It took almost no time at all to erase it.
Gig work has been silently taking over new industries, but not in the way many expected.
For most Americans, the concept of "gig work" has been synonymous with a handful of Silicon Valley giants — companies like Uber and DoorDash, Instacart and TaskRabbit. There was a moment in the 2010s when pundits told us to expect the "Uberization of everything": a future in which the typical worker would move from job to job or task to task, finding either independence and flexibility in freelancing or, more realistically, the precarity of working for platforms that may be light on benefits and aggressively exploitative of labor.