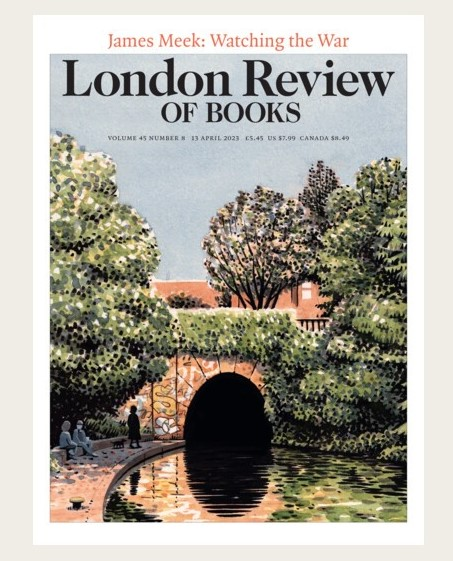 London Review of Books (LRB) – April 13, 2023 issue:
Iconicon: A Journey Around the Landmark Buildings of Contemporary Britain

Its appeal is part of the recurrent cycle of the centripetal giving way to the lure of the burbs. Save that, in this instance, it's not the lure that accounts for an invasion of beards and craft beer but the unaffordability of housing in East London. Let's go to Croydon! For want of anywhere else.
Which archival sources are used and whose voices are silenced? The Marcoses have – for now – claimed the archive and seized the narrative. They tell the story of a golden age followed by a fall and a quest for redemption. In the Philippines, a deeply Catholic country, the story has a satisfying narrative arc.