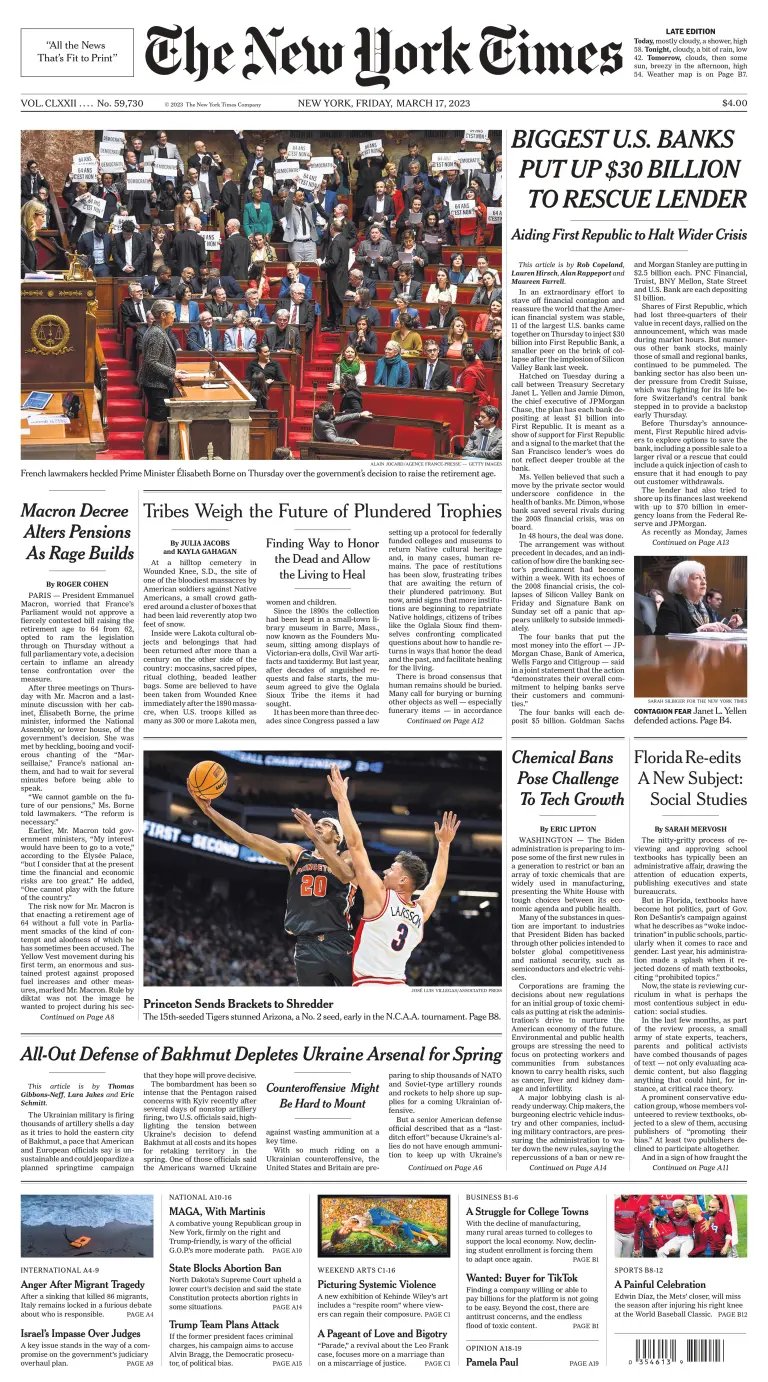 Lacking parliamentary support, the French president used a special measure to circumvent a vote, a step likely to further enrage opponents.
A plan led by Treasury Secretary Janet Yellen and JPMorgan Chase's chief executive led to a $30 billion infusion by 11 of the largest U.S. banks.
The Oglala Sioux Tribe recently secured the return of cultural objects kept for over a century in a tiny Massachusetts museum. Now it is seeking consensus on their final resting place.
Behind the scenes, one publisher went to great lengths to avoid mentions of race, even in the story of Rosa Parks.