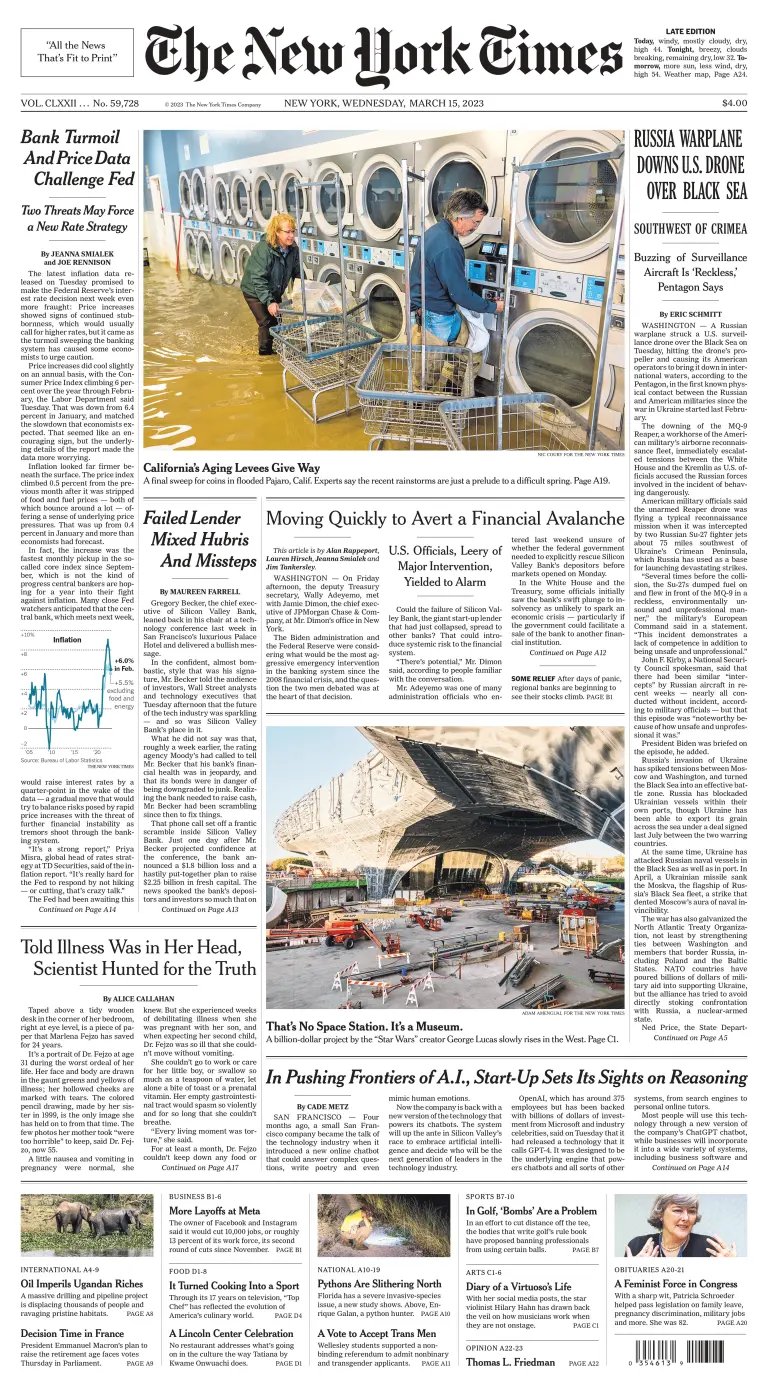 The incident was the first known physical contact between the two militaries since the war in Ukraine began last year.
The Consumer Price Index cooled to a 6 percent annual increase in February, but a closely watched monthly index climbed quickly.
While its leader extolled innovation and the future of tech, the bank paid less attention to risk management and was caught flat-footed by economic change.
Officials were initially unsure about the need for the measures they eventually announced to shore up the financial system, but changed their minds quickly.