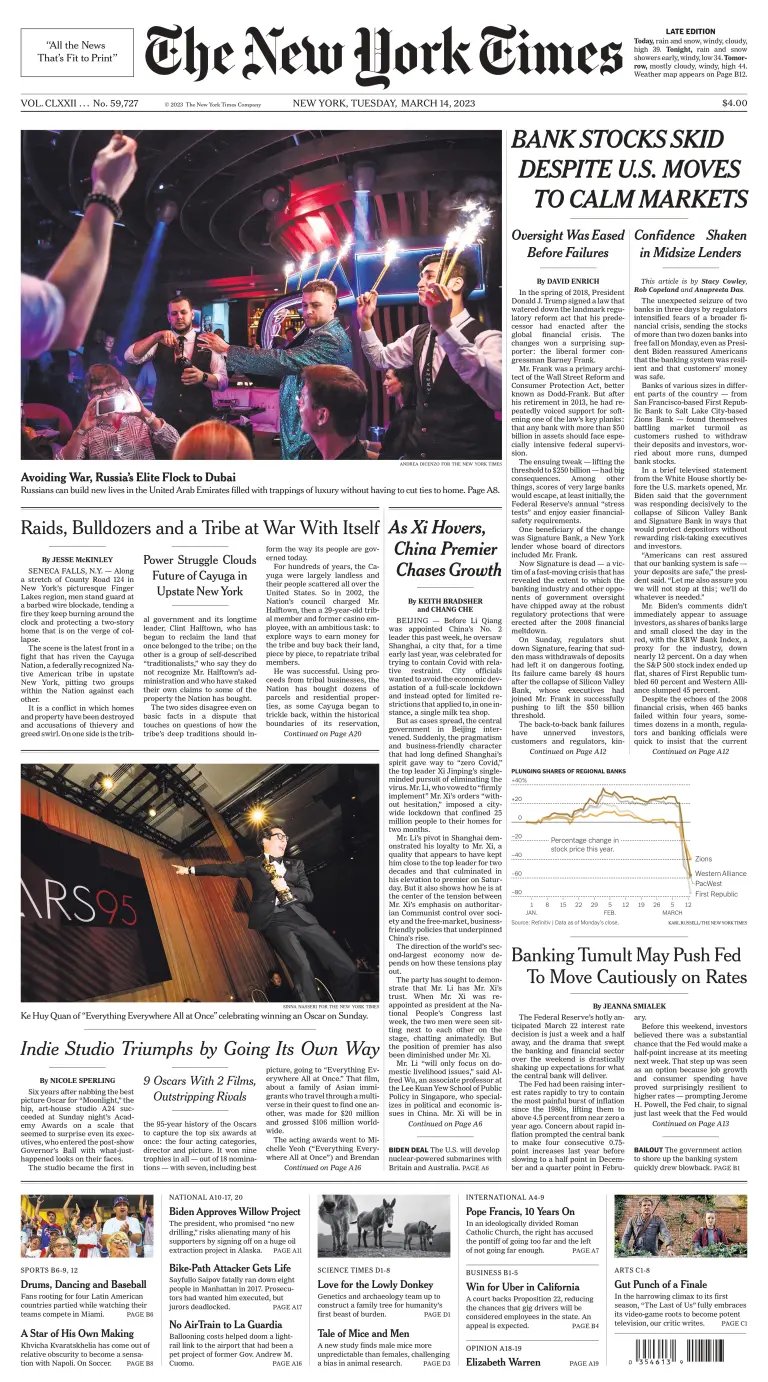 Across the country, banks of various sizes are battling market turmoil as customers rushed to withdraw their deposits and investors, worried about more bank runs, dumped bank stocks.
Officials with Signature and Silicon Valley banks, which regulators seized in recent days, called for looser financial requirements for midsize banks.
The Fed has been rapidly raising interest rates to fight inflation. But making big moves could be trickier amid instability.
In the exclusive neighborhoods and palatial shopping malls of the United Arab Emirates' biggest city, wealthy Russians can build a new life without having to cut ties to their home country.