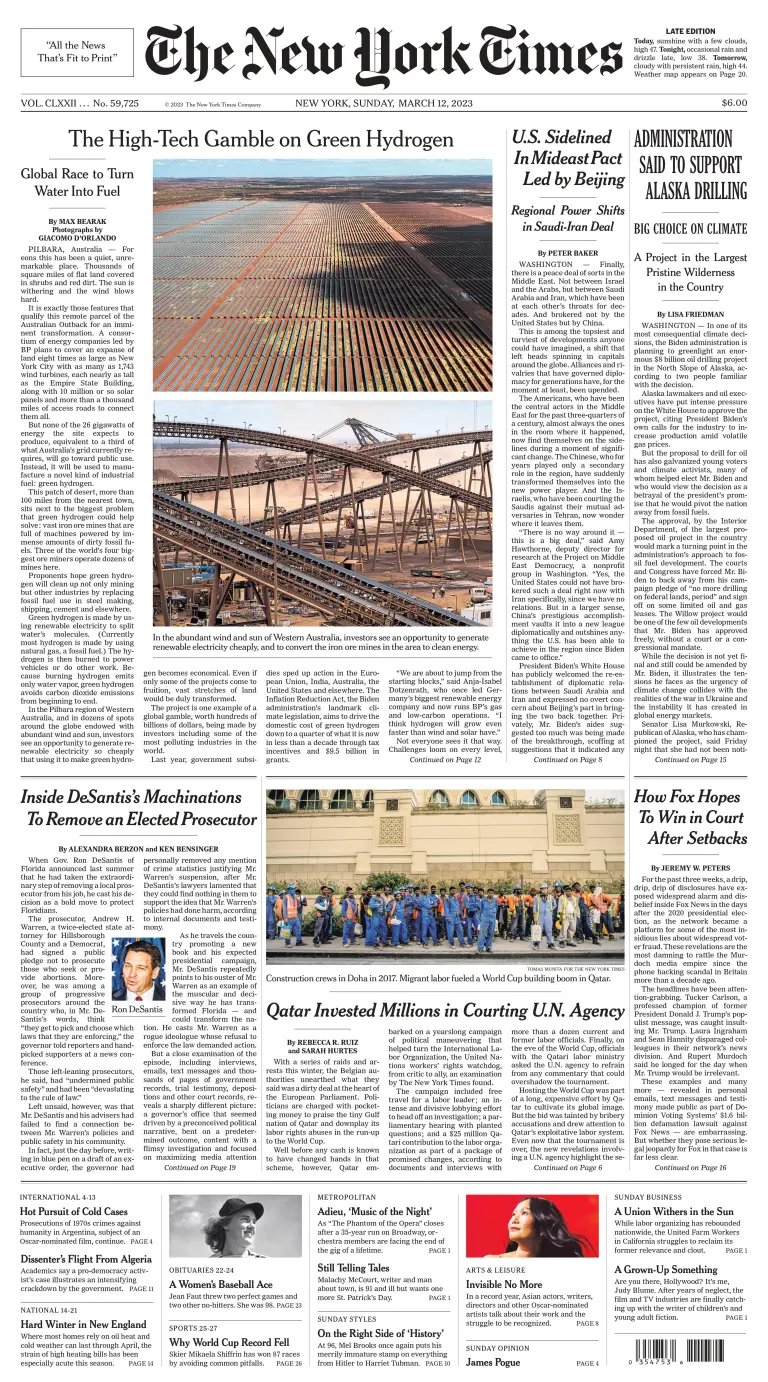 The decision would allow an enormous $8 billion drilling project in the largest expanse of pristine wilderness in the United States.
Hundreds of billions of dollars are being invested in a high-tech gamble to make hydrogen clean, cheap and widely available. In Australia's Outback, that starts with 10 million new solar panels.
The agreement negotiated in Beijing to restore relations between Saudi Arabia and Iran signaled at least a temporary reordering of the usual alliances and rivalries, with Washington left on the sidelines.
Some of the unflattering private messages among the network's hosts and executives may never become evidence when Dominion Voting Systems' defamation case against Fox News goes to trial.