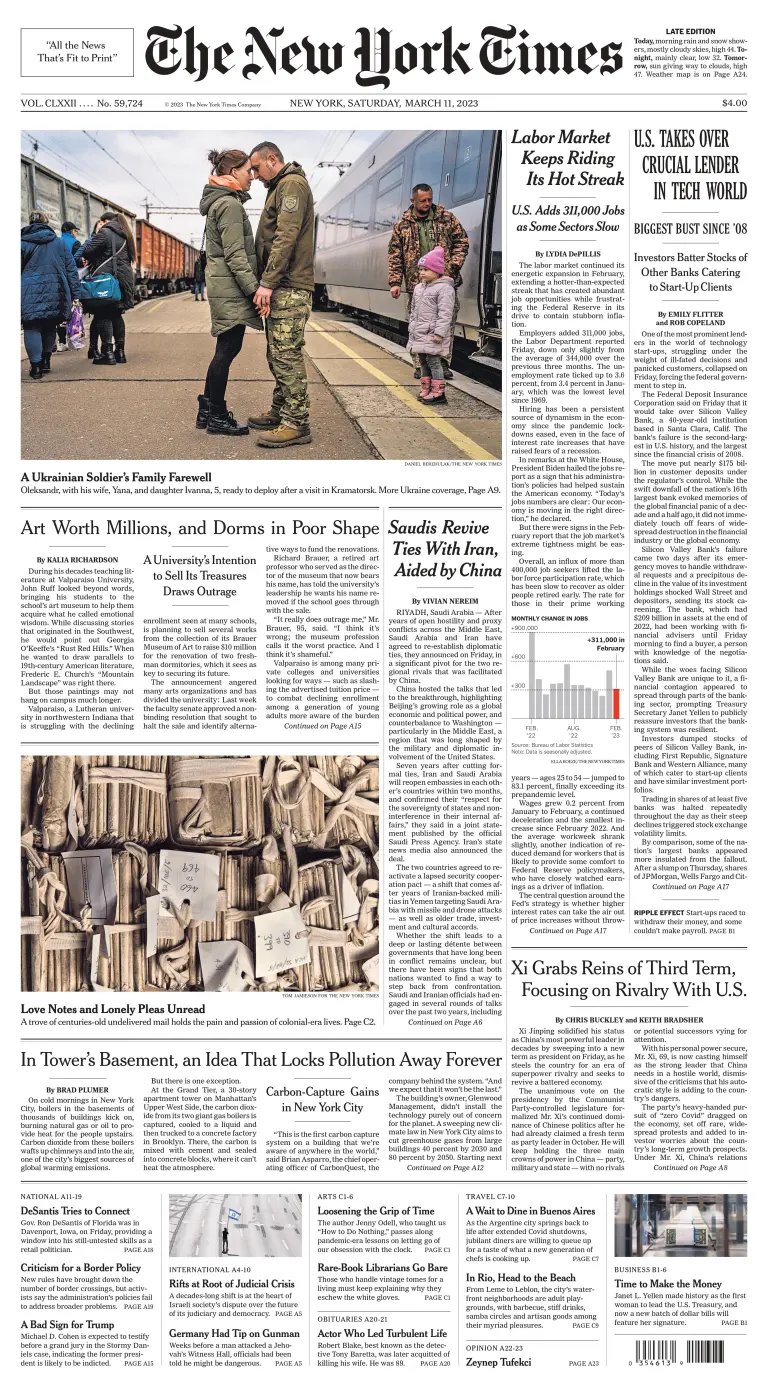 The Federal Deposit Insurance Corporation took control of the bank's assets on Friday. The failure raised concerns that other banks could face problems, too.
The economy added 311,000 jobs in February despite higher interest rates. But hourly earnings rose more slowly as the pool of available workers grew.
In the face of declining enrollment, Valparaiso University in Indiana wants to raise money to renovate two dormitories by selling treasures from its art museum. Not everyone is on board.
The deal between regional rivals underlines China's growing economic and political importance in the Middle East, and what some analysts say is waning American influence.