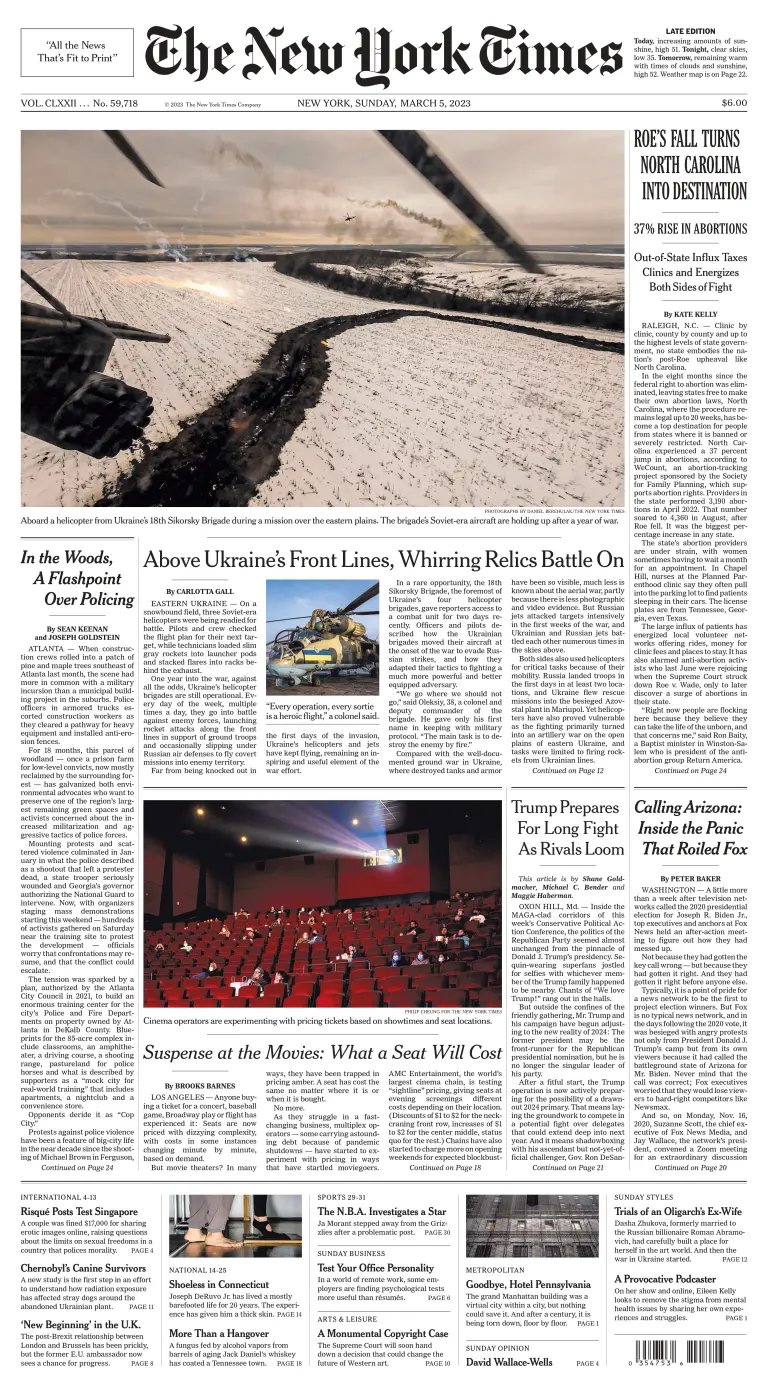 The state, which is near others with abortion bans and restrictions, has had a 37 percent rise in abortions since the constitutional right to abortion was overturned.
Six weeks after a protester was shot and killed, officials are bracing for more confrontations with activists seeking to stop a police and fire training center.
Against the odds, Ukraine's helicopter brigades are not only still operational, but are an inspirational component of its war effort.
"If we hadn't called Arizona," said Suzanne Scott, the network's chief executive, according to a recording reviewed by The New York Times, "our ratings would have been bigger."