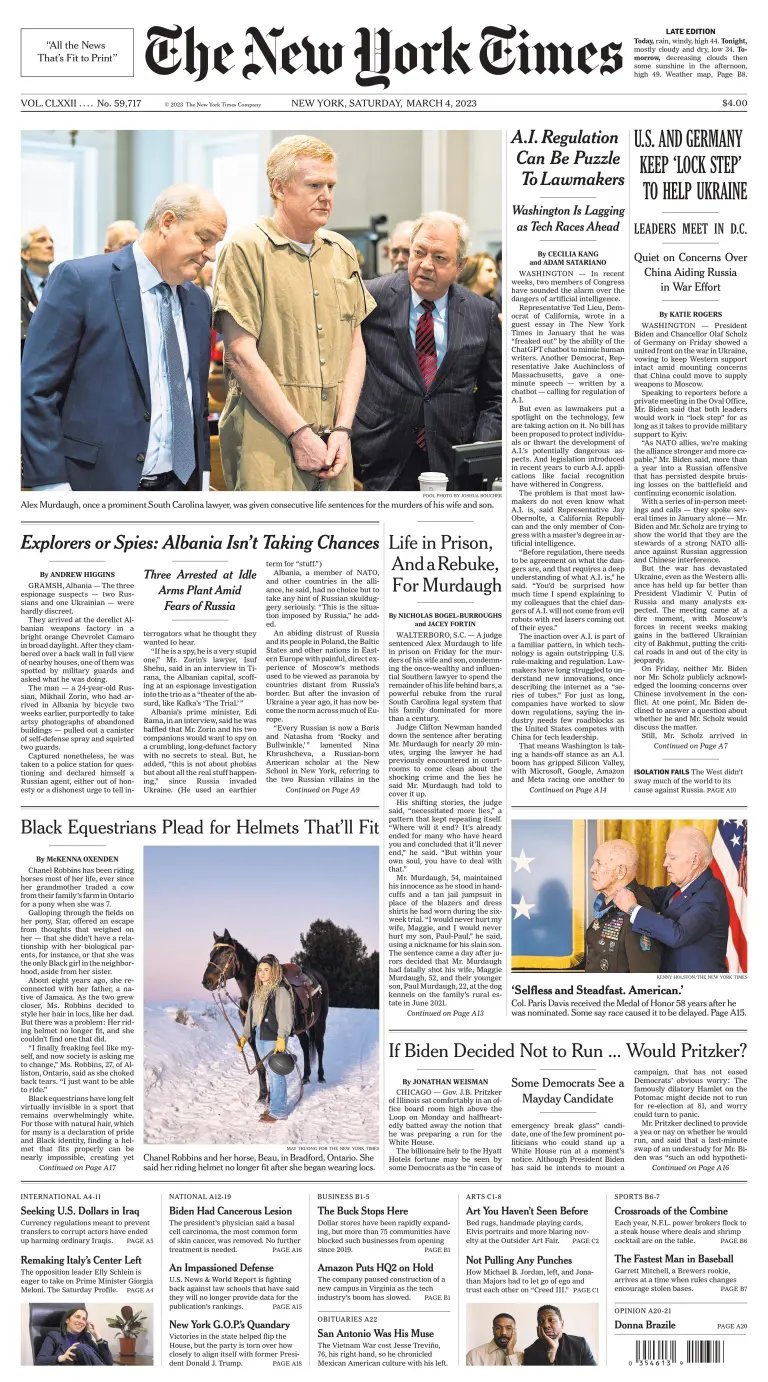 President Biden said he and Germany's chancellor, Olaf Scholz, would work in "lock step" to provide military support to Ukraine.
Tech innovations are again racing ahead of Washington's ability to regulate them, lawmakers and A.I. experts said.
The sentence was the maximum that the judge could hand down for the murders of Alex Murdaugh's wife and son, given that prosecutors had not sought the death penalty.
Gov. J.B. Pritzker of Illinois has maintained his political organization, built a progressive record and is open about his ambitions. For now, he says, they don't include the White House.