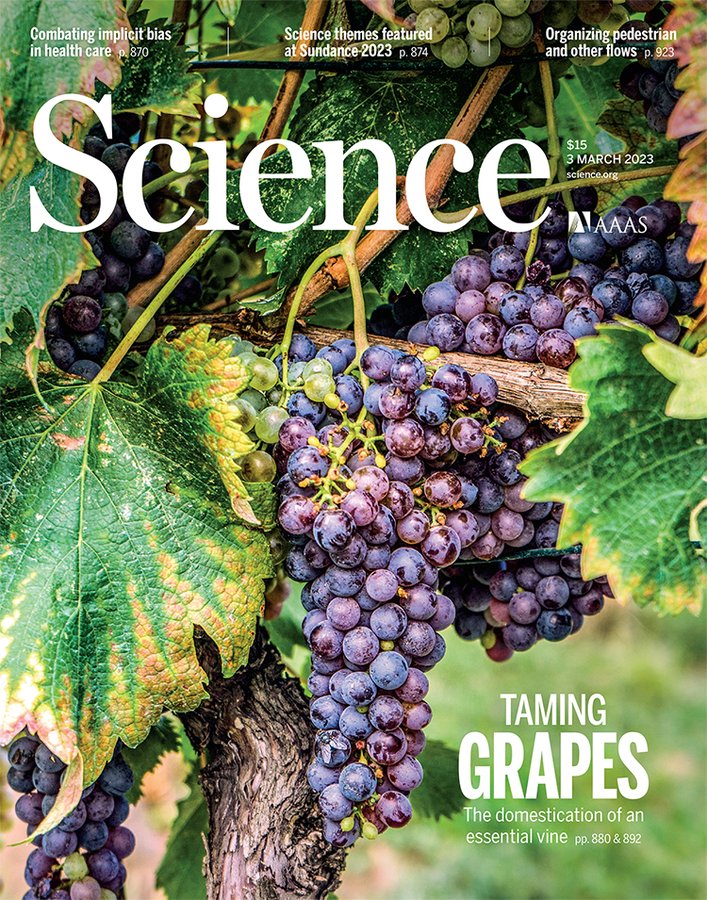 Science Magazine – March 3, 2023 issue: The substantial grapevine diversity in the world, showcased here by the vigorous 'Saperavi' variety in the Kakheti region of Georgia, reveals secrets about human agricultural history. A genomic survey uncovers two concurrent domestication origins of this essential vine. It also shows how Western Asian table grapes diversified along human migration trails into muscat and unique western wine grapes. 
Genes reveal striking diversity within similar ice age cultures
Our capability to reconstruct past landscapes and the processes that shape them underpins our understanding of paleo-Earth. We take advantage of a global-scale landscape evolution model assimilating paleoelevation and paleoclimate reconstructions over the past 100 million years.