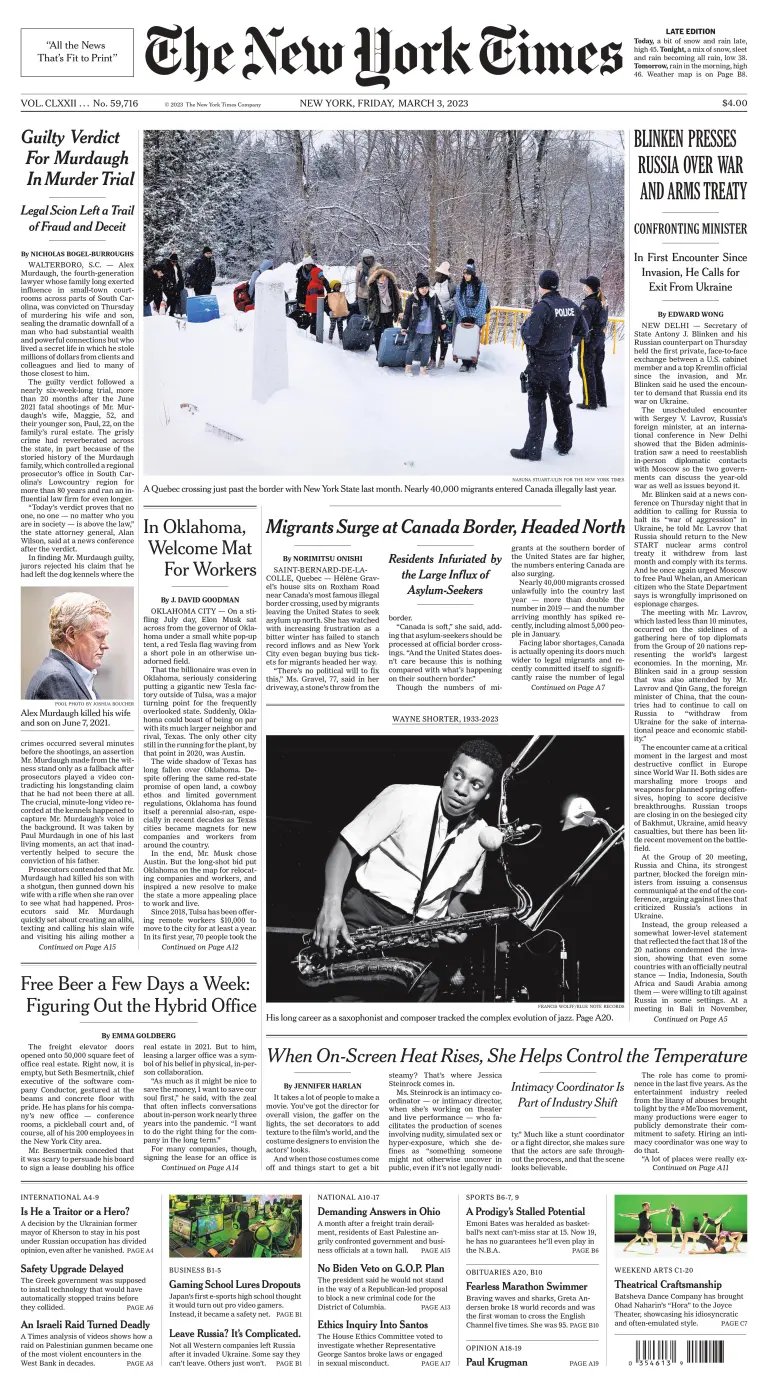 Secretary of State Antony J. Blinken said he told Sergey V. Lavrov, the Russian foreign minister, that Moscow must end its war against Ukraine and return to a nuclear arms control treaty.
The verdict came less than three hours after jurors began deliberating. It followed a six-week trial that served as a reckoning for Mr. Murdaugh, a lawyer whose life unraveled in recent years.
A surge in illegal crossings from the United States has led to calls to shut down a rural road on the Canadian border.
Long in booming Texas' shadow, Oklahoma has been trying to make itself an appealing place to move — if people would just give it a try.