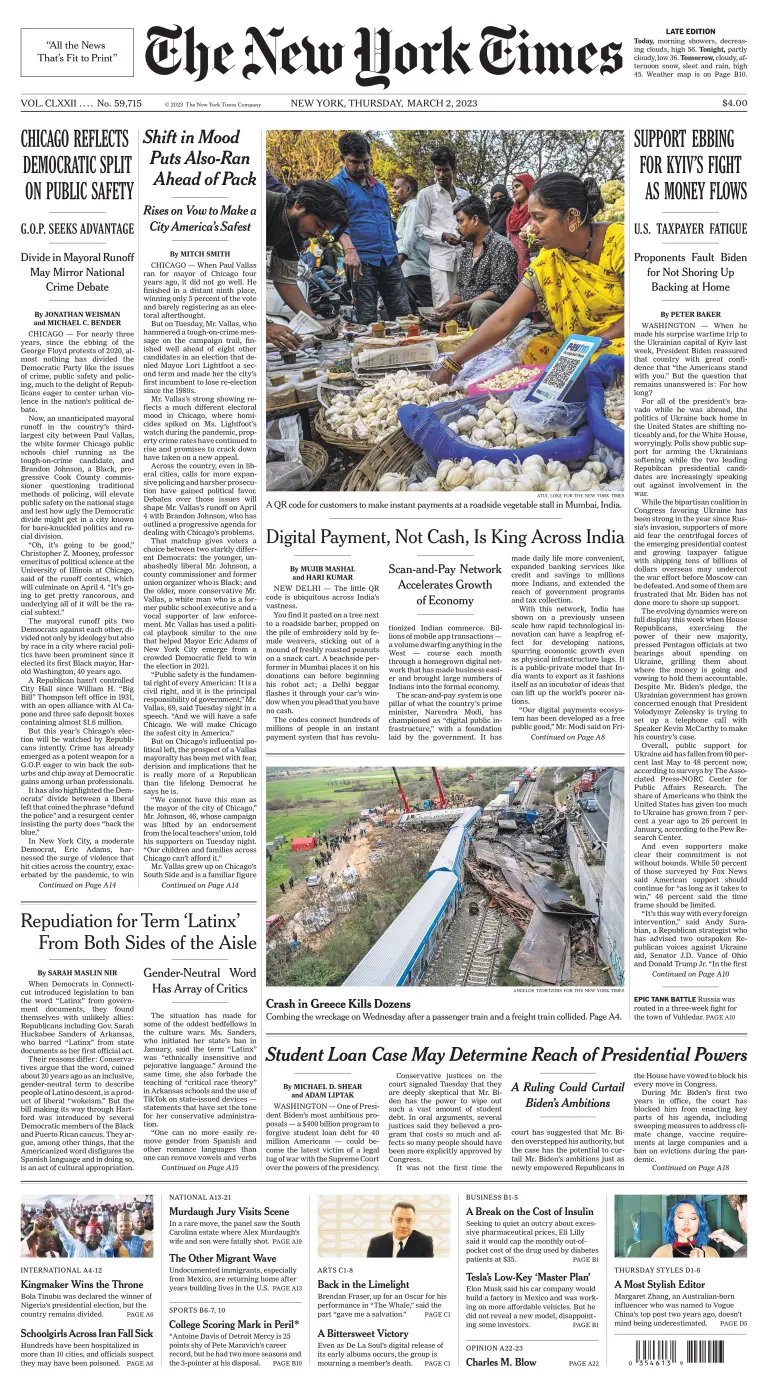 Proponents of more aid fear that growing taxpayer fatigue toward shipping tens of billions of dollars overseas could undercut the war effort.
The two mayoral candidates, both Democrats, are on opposite sides of the debate over crime and policing. Republicans, with an eye toward 2024, are watching closely.
India's homegrown instant payment system has remade commerce and pulled millions into the formal economy.
Paul Vallas, who emerged as the front-runner with a tough-on-crime message, will face Brandon Johnson, a progressive county commissioner, in an April runoff.