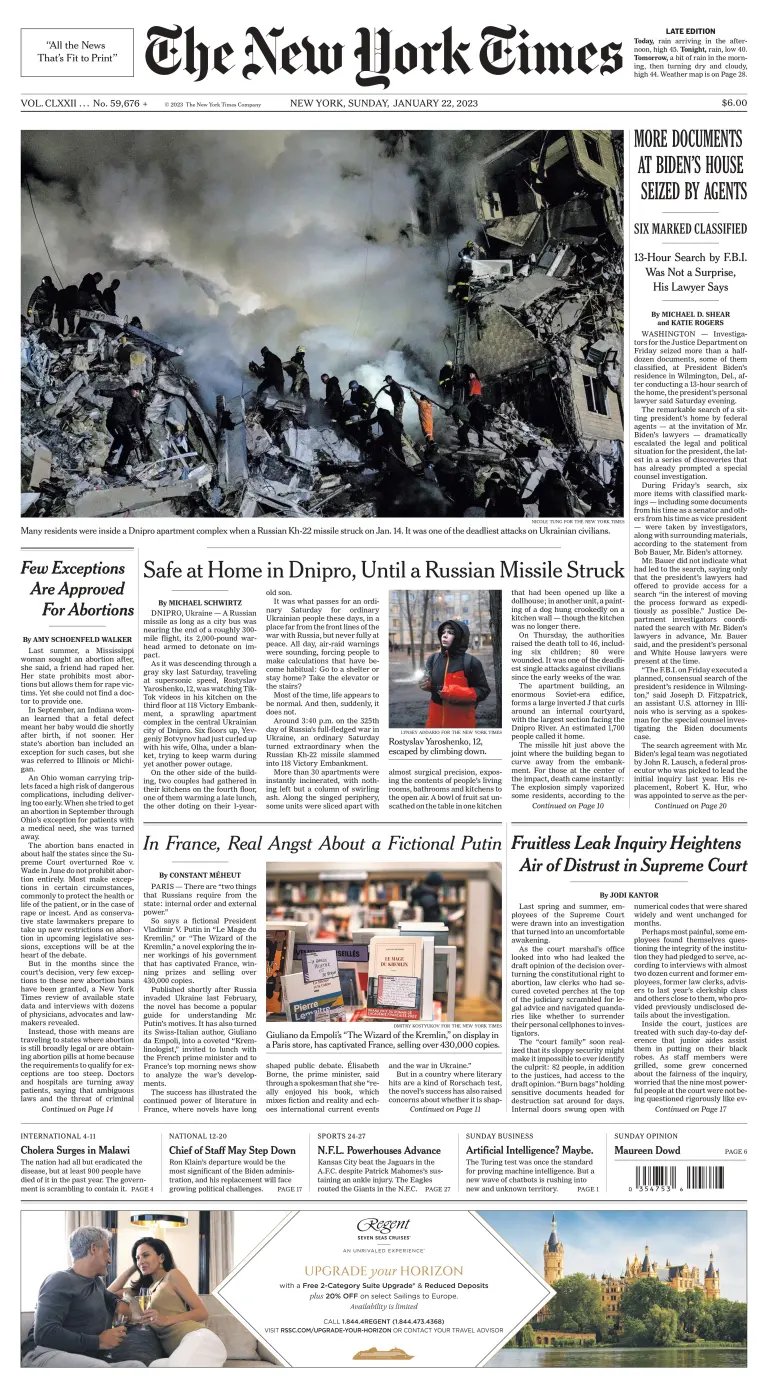 A team from the Justice Department conducted a 13-hour search of the president's Wilmington residence on Friday.
Rape victims and patients with complicated pregnancies are confronting the limits of state abortion laws.
Despite the ever-present danger of war, life in Ukraine proceeds almost normally at times. Then, suddenly, it all changes, as it did in Dnipro after a missile struck an apartment complex.
An investigation of the abortion opinion leak was meant to right the institution amid a slide in public confidence. Instead, employees say, it deepened suspicions and caused disillusionment.