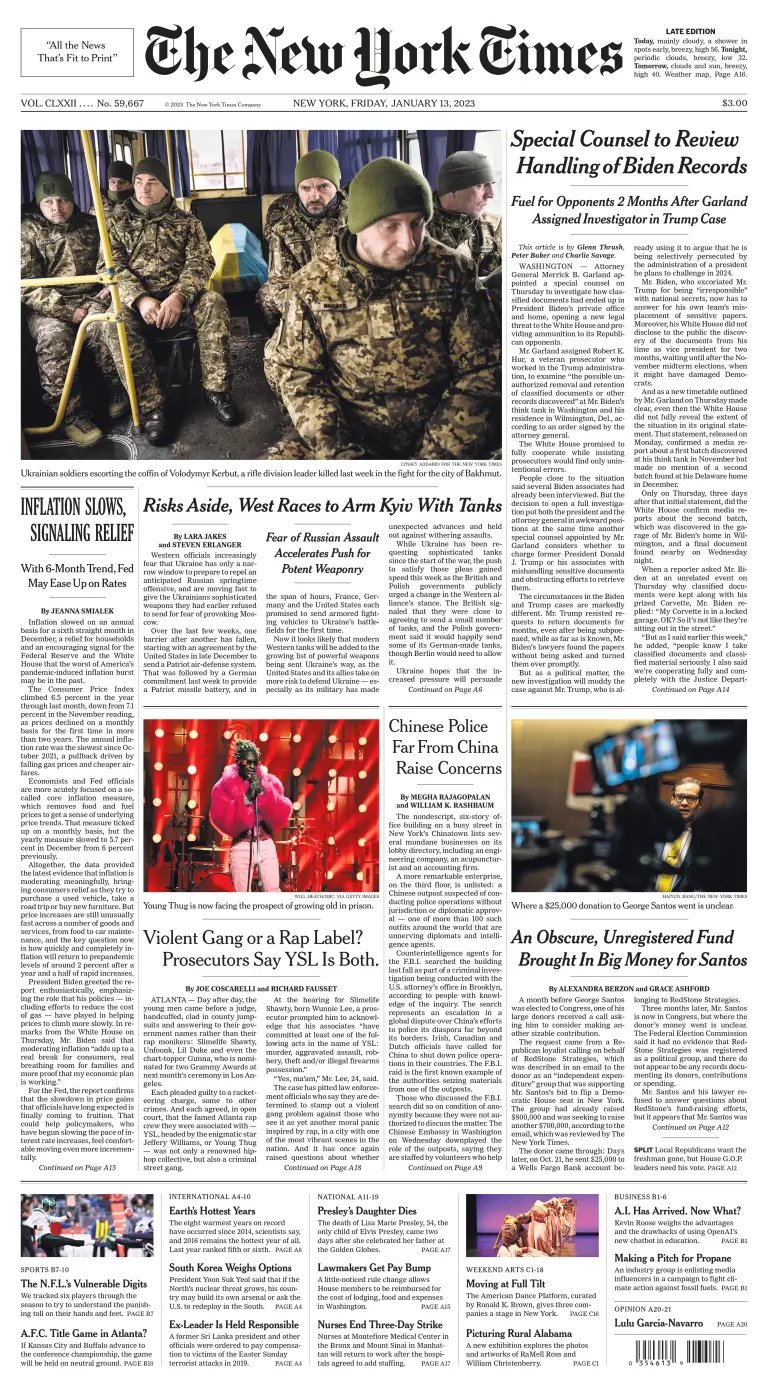 The appointment of Robert K. Hur comes two months after the attorney general named a special counsel to investigate former President Donald J. Trump's mishandling of classified material.
Consumer Price Index inflation moderated to 6.5 percent in December, helping Fed officials to lean toward slower rate moves.
The West has sent an array of weapons once seen as too provocative, and it looks like tanks will be next. With a new Russian offensive expected, officials see an urgent need to shift the balance.
Beijing says the outposts aren't doing police work, but Chinese state media reports say they "collect intelligence" and solve crimes far outside their jurisdiction.