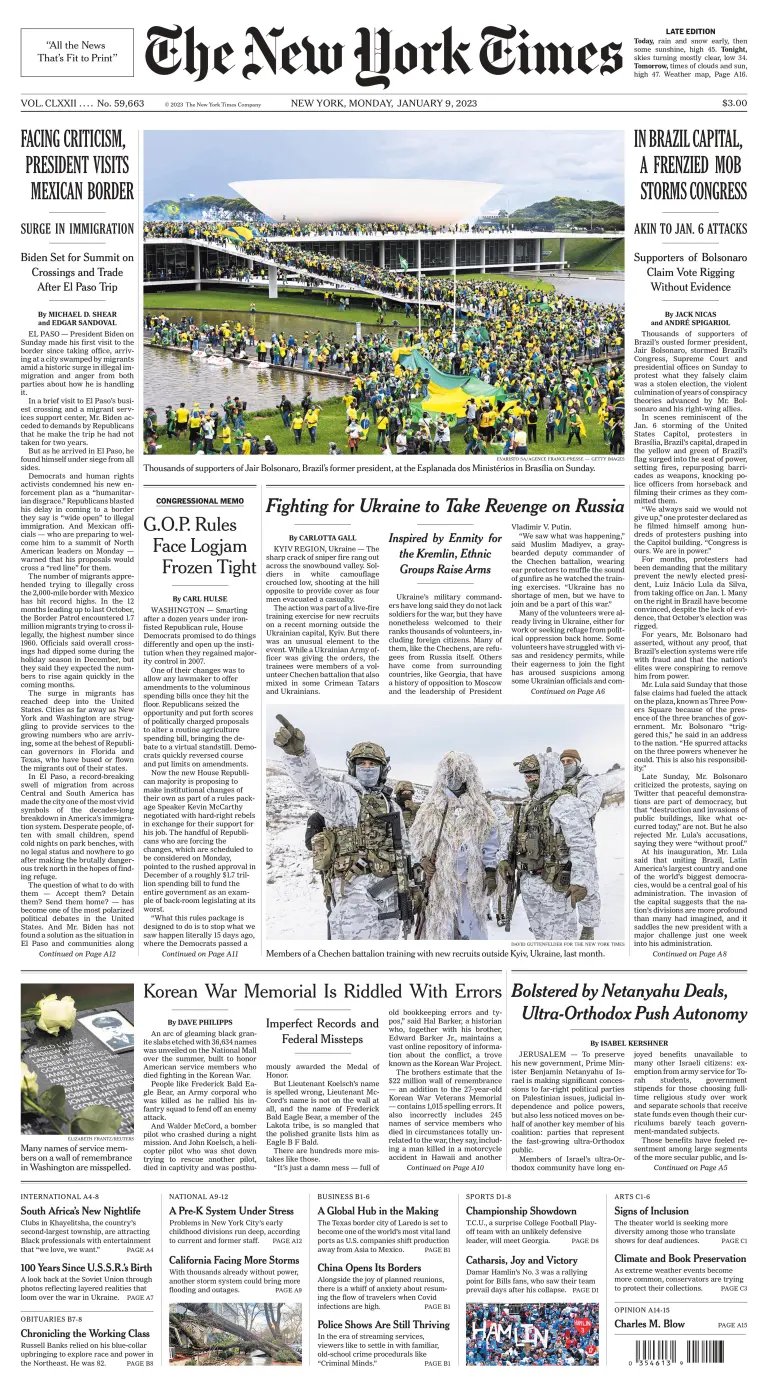 Backers of former President Jair Bolsonaro ransacked government offices, denouncing what they falsely claim was a rigged election. Hundreds were arrested.
A surge of migration has made El Paso one of the most vivid symbols of the decades-long breakdown in America's immigration system.
History suggests that the procedural plans of the new House Republican majority are likely to lead to more gridlock and legislative instability, not less.
Chechens, Crimean Tatars and people from the former Soviet republics, all with deep historical grievances against Moscow, are eagerly taking up arms for Kyiv.