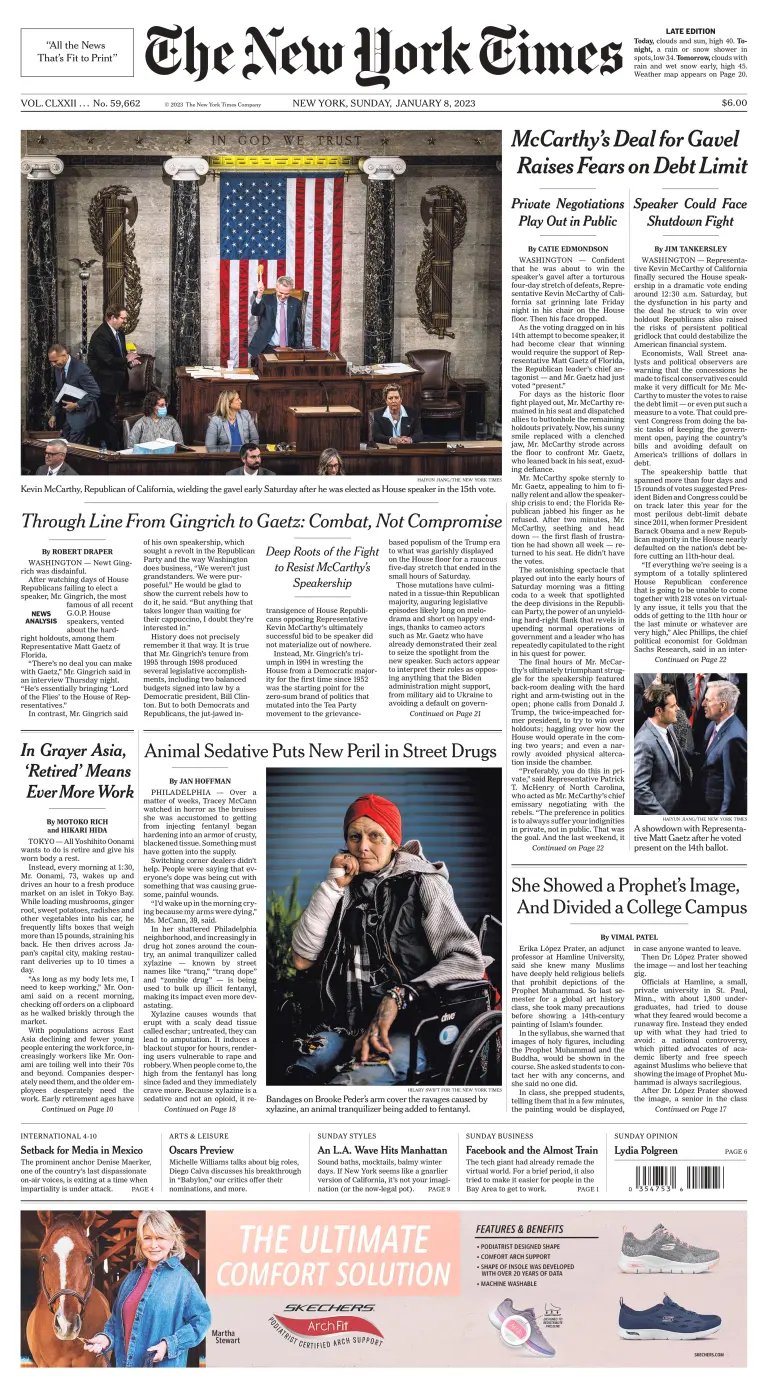 An emboldened conservative flank and concessions made to win votes could lead to a protracted standoff on critical fiscal issues, risking economic pain.
Speaker Kevin McCarthy's slog to his post ended with a remarkably public show of intraparty strife that played out in a history-making overnight session.
Mr. Gingrich began the zero-sum politics that mutated into the brand of the Tea Party and Trump M.A.G.A. Republicans and that presaged the raucous speaker battle in the House.
After an outcry over the art history class by Muslim students, Hamline University officials said the incident was Islamophobic. But many scholars say the work is a masterpiece.