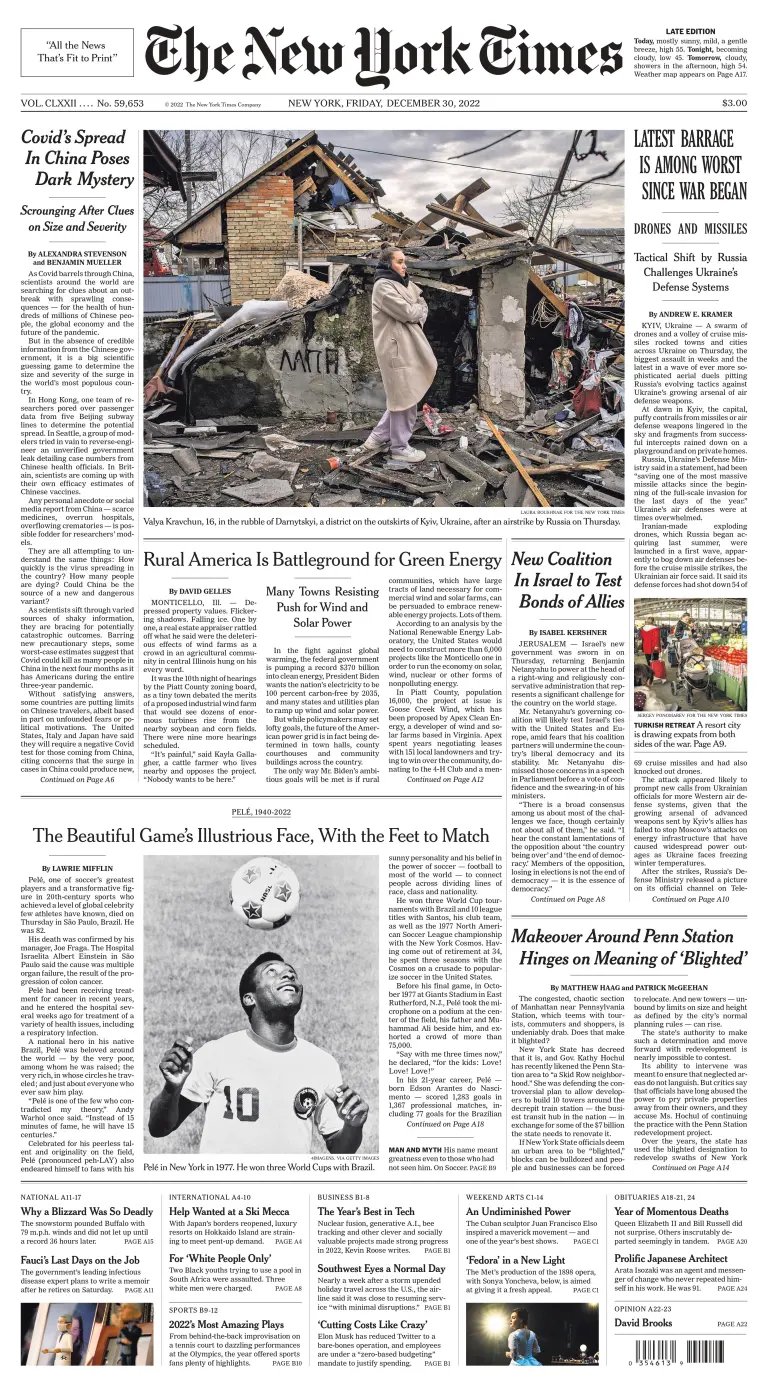 Cruise missiles and exploding drones from Iran swept across the skies of Ukraine, wreaking havoc and once again knocking out power.
In the absence of credible information from the Chinese government, researchers around the world are looking for any clues to determine the size and severity of the surge.
Prime Minister Benjamin Netanyahu's right-wing coalition will likely test ties with the United States and Europe, amid fears that it will undermine the country's democracy and stability.
Pelé, who was declared a national treasure in his native Brazil, achieved worldwide celebrity and helped popularize the sport in the United States.