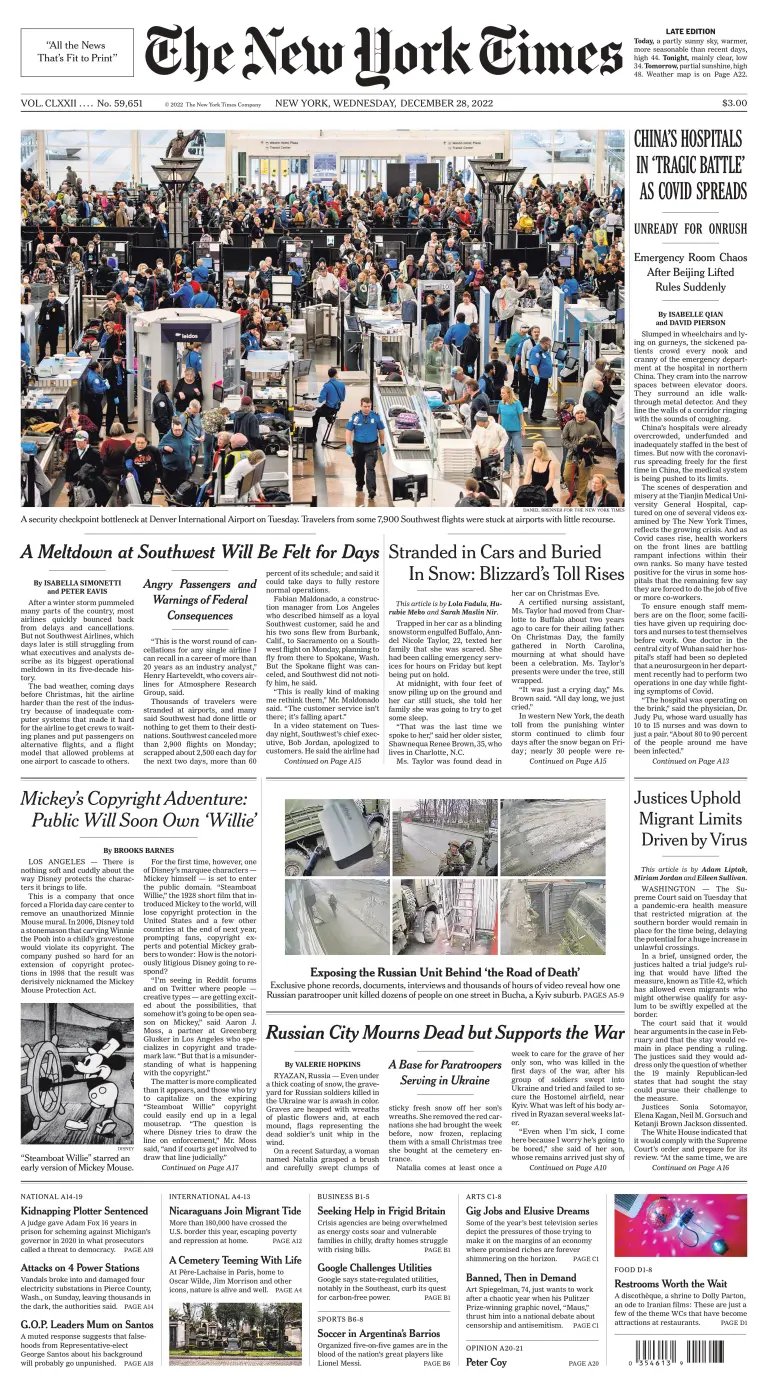 Medical staff are outnumbered and working sick as the nation's health care system buckles under the strain of a spiraling crisis.
Bad winter weather led the company to cancel more than 60 percent of its flights for Tuesday and Wednesday, leaving many travelers frustrated.
Western New York is still digging out from a punishing holiday blizzard
The version of the iconic character from "Steamboat Willie" will enter the public domain in 2024. But those trying to take advantage could end up in a legal mousetrap.