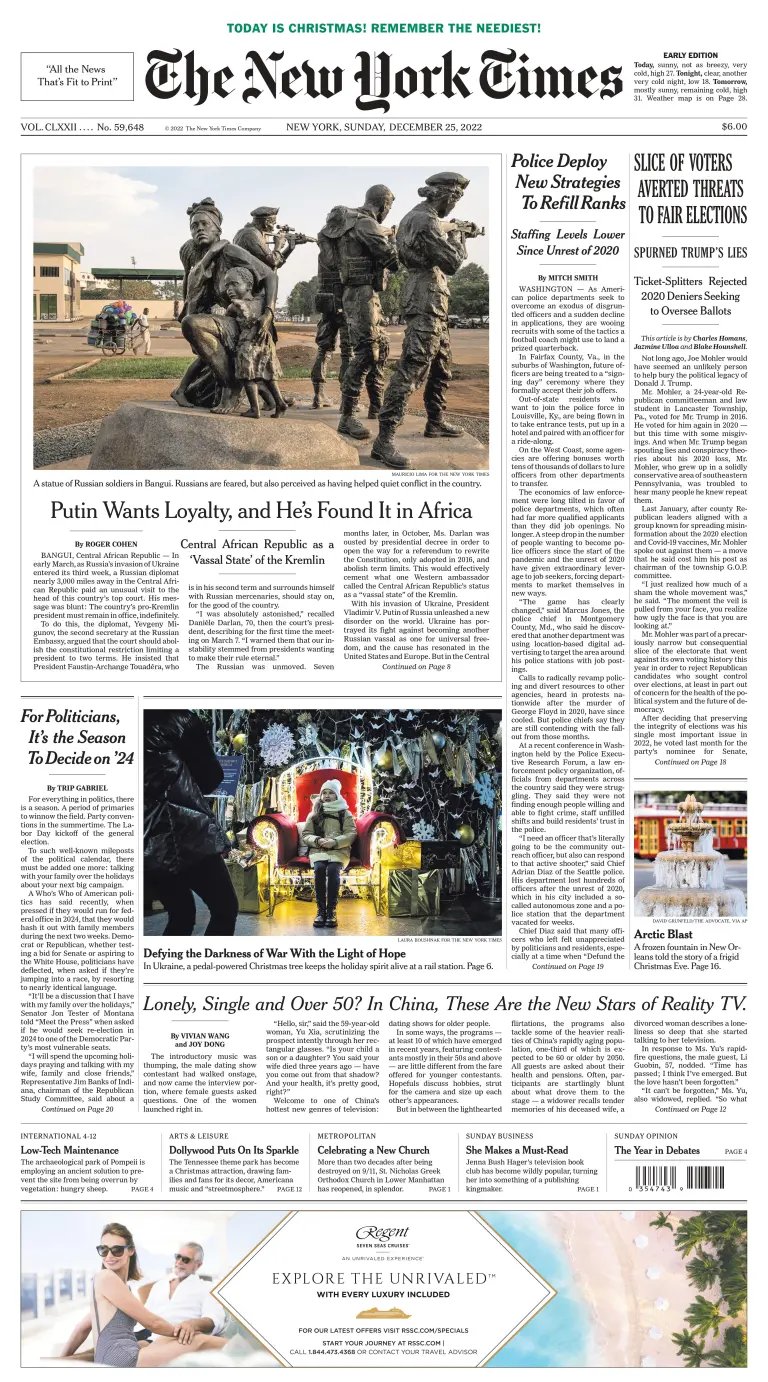 A precariously narrow but consequential slice of the electorate broke with its own voting history to reject openly extremist Republican candidates — at least partly out of concern for the health of the political system.
Many police chiefs say staffing levels have not rebounded from a wave of resignations that started with the pandemic and the 2020 unrest.
As Moscow wages war in Ukraine, its mercenaries have already established control in the Central African Republic — with scant Western reaction.
Here's the latest on the bitter cold weather.