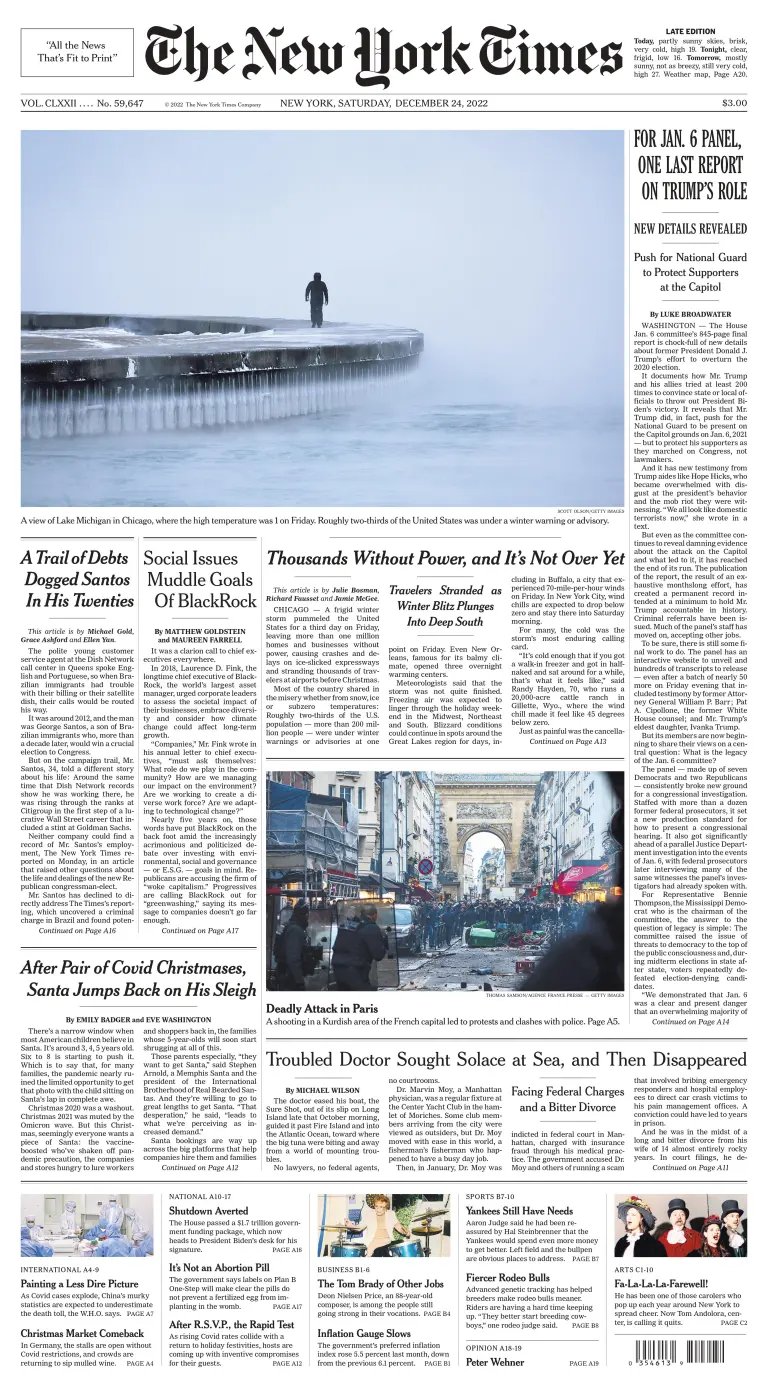 The final report of the committee provides many new details on former President Donald J. Trump's actions and a record for history. But Republicans will soon begin a campaign to discredit it.
Representative-elect George Santos, who is under scrutiny over potentially misrepresenting key parts of his campaign biography, had other undisclosed troubles in his early career.
Right-wing officials are attacking BlackRock for overstepping. Those on the left say the world's biggest asset manager is not doing enough.
Roughly two-thirds of the U.S. population — more than 200 million people — were under winter warnings or advisories at one point on Friday.