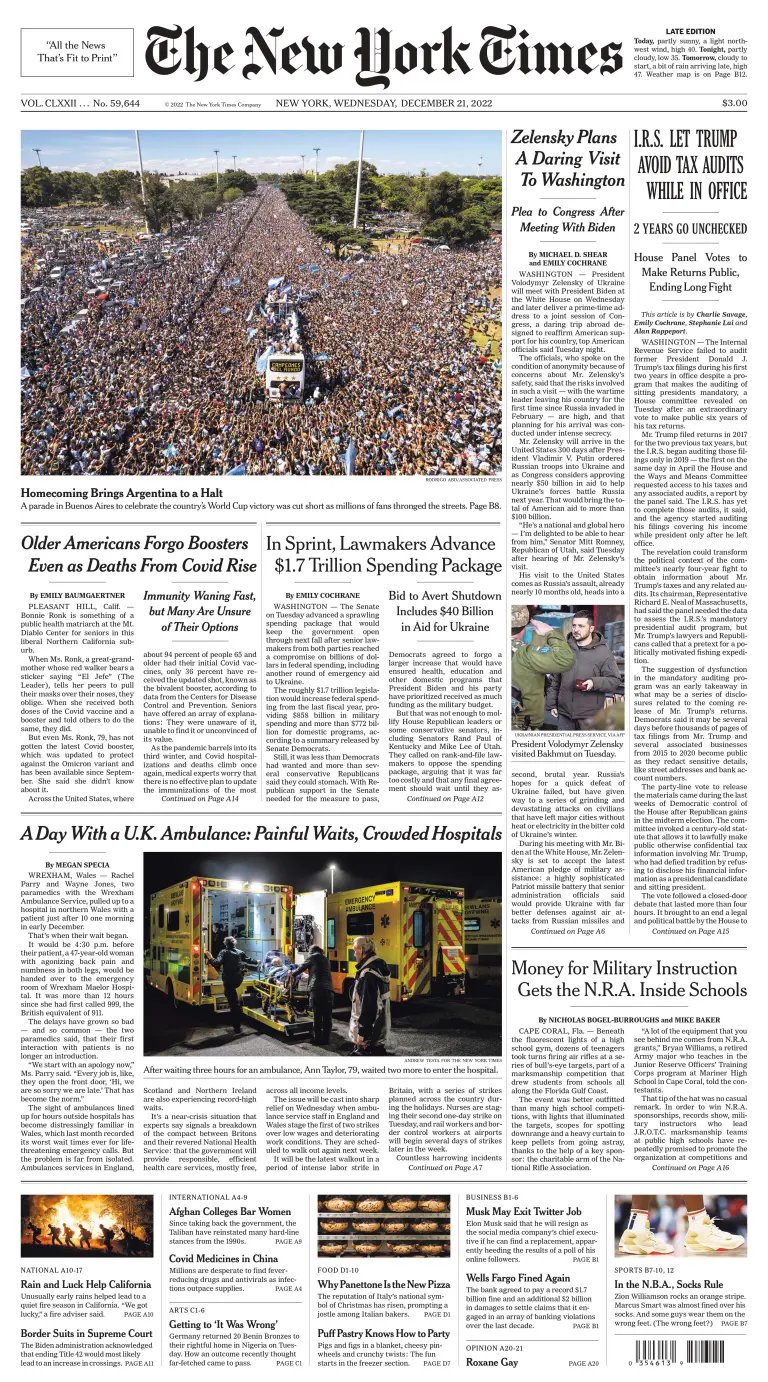 Mr. Trump refused to disclose his taxes. A committee's vote to release them ended an oversight battle Democratic lawmakers waged since 2019.
The visit will be the first time President Volodymyr Zelensky of Ukraine has left his country since Russia invaded in February.
Nearly all Americans over 65 got their initial Covid vaccines. But that immunity is waning, and this time, the government is offering far less support for new shots.
The legislation, which would fund the government through September, would significantly increase federal spending and provide billions of dollars in emergency aid.