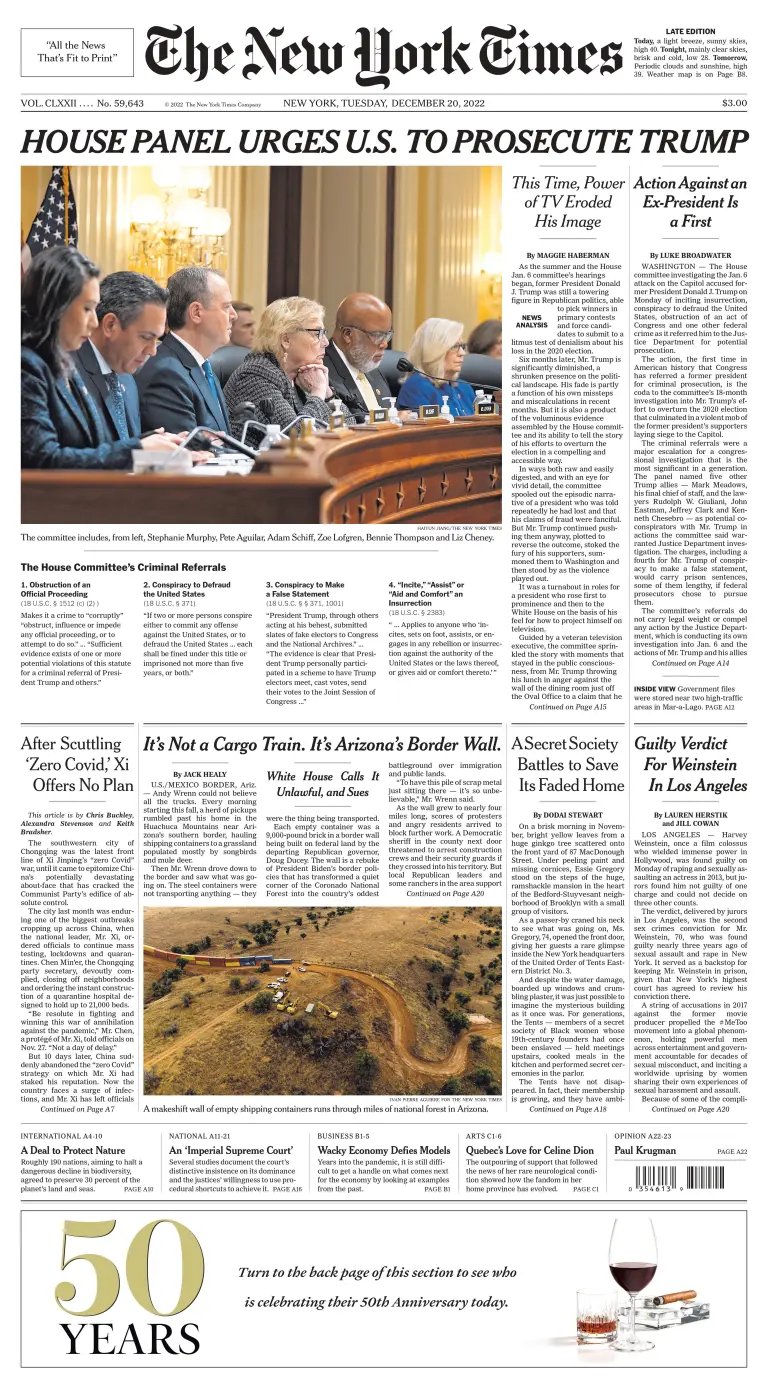 The committee also accused the former president of three other federal crimes, including conspiracy to defraud the United States. Five Trump allies were referred as well.
Former President Donald Trump's current woes extend beyond the report by the House Jan. 6 committee, but the case the panel laid out against him further complicates his future.
After micromanaging the coronavirus strategy for nearly three years, the country's leader, Xi Jinping, has suddenly left the populace to improvise.
The former film producer was convicted of sex crimes for the second time, though the jury could not reach a decision on three counts and acquitted him on one count.