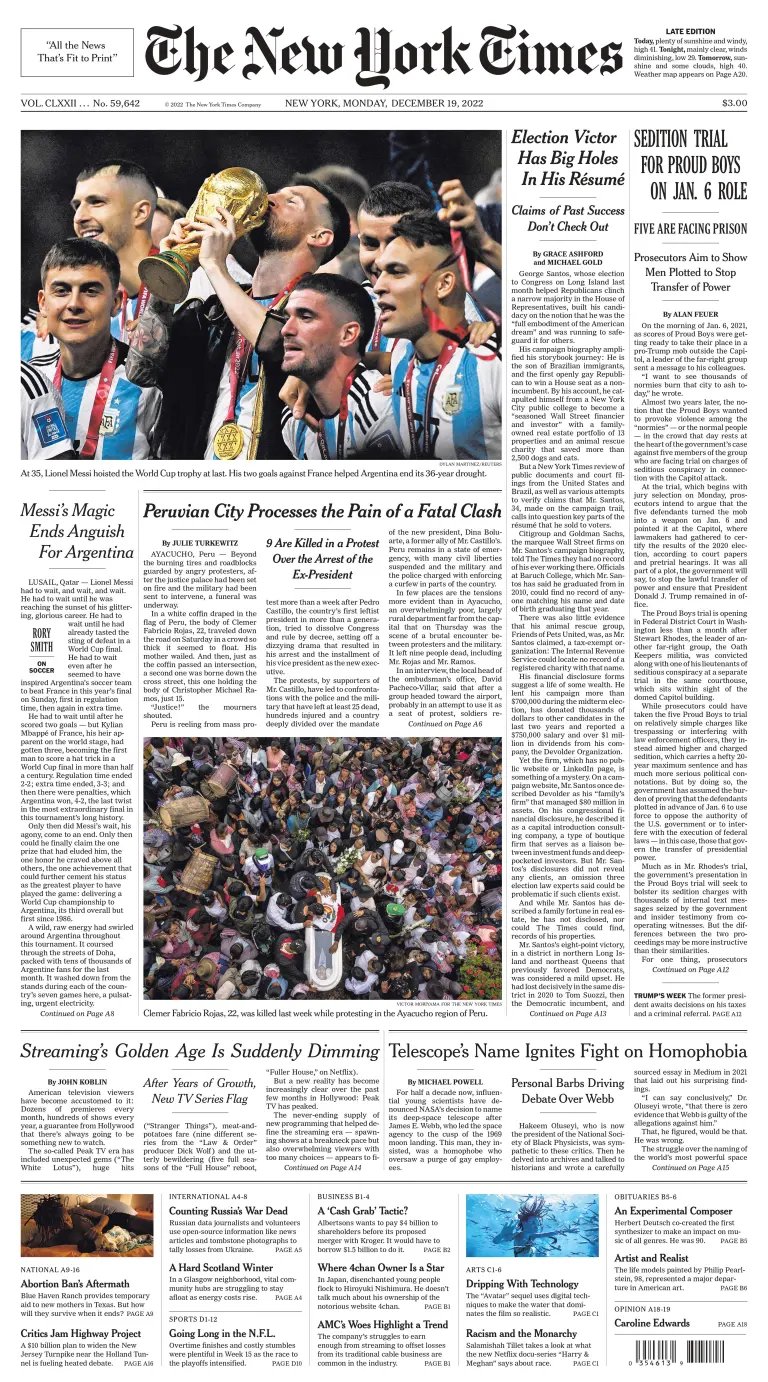 The charge of seditious conspiracy is the same as in a recent trial of members of the Oath Keepers militia, but the Proud Boys defendants are accused of a central role in the fighting at the Capitol.
Confrontations between protesters and the Peruvian authorities have left at least 25 dead and hundreds injured. Nowhere may tensions be higher than in the highland city of Ayacucho.
Mr. Santos, a Republican from New York, says he's the "embodiment of the American dream." But he seems to have misrepresented a number of his career highlights.
It looked like another title might have slipped through its fingers, but Argentina, and its star, claimed the ultimate trophy.