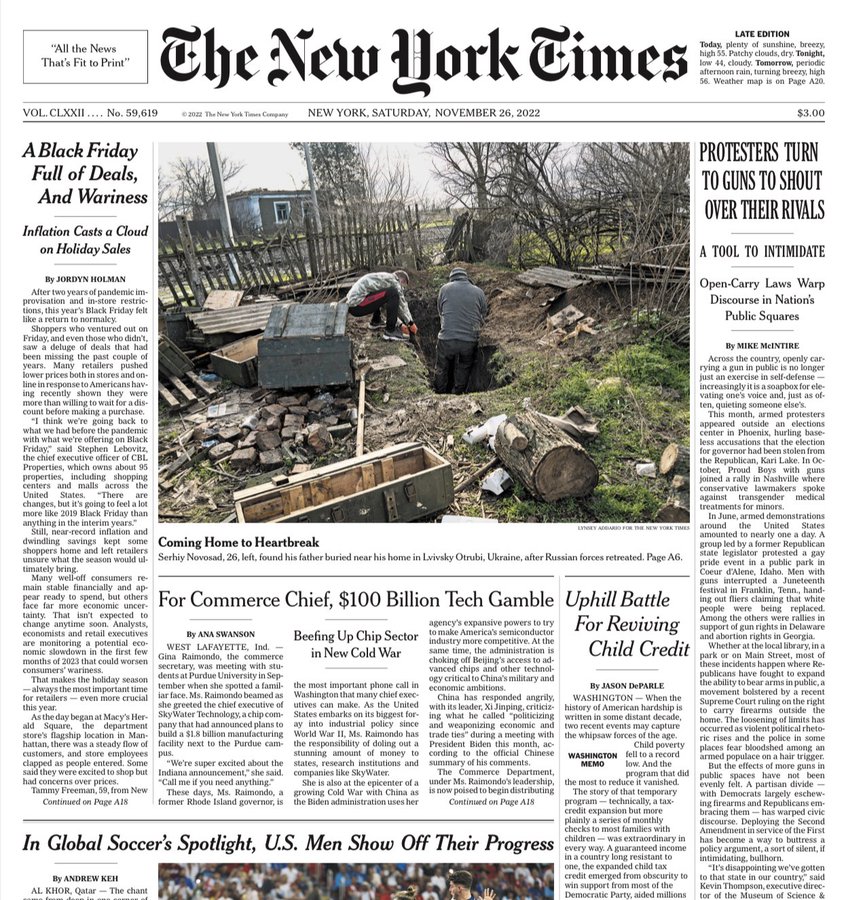 Armed Americans, often pushing a right-wing agenda, are increasingly using open-carry laws to intimidate opponents and shut down debate.
Black Friday deals returned, drawing shoppers back into stores, but inflation worries left many companies unsure what the holiday shopping season would look like.
Gina Raimondo, the commerce secretary, has made a career of tackling increasingly larger challenges. Could the next one be too big?