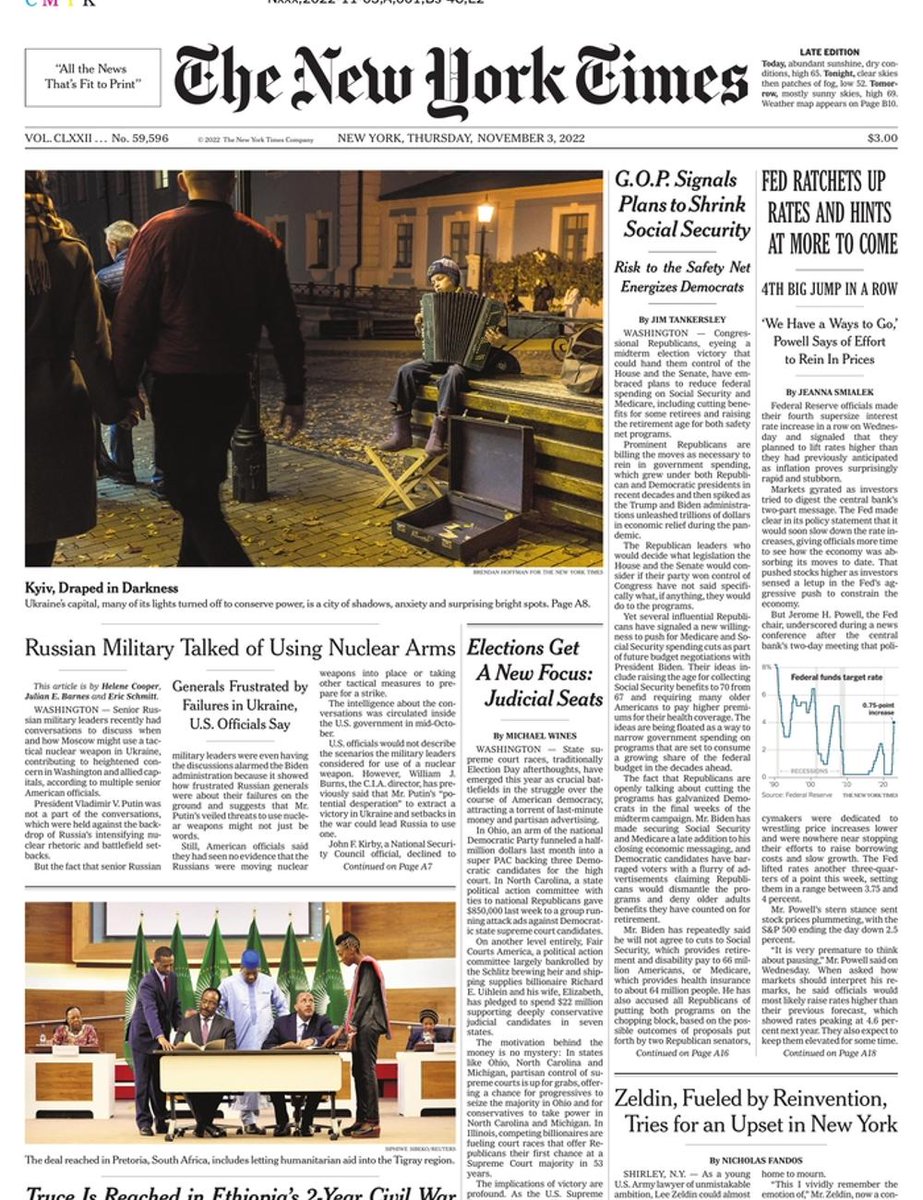 The Federal Reserve has now raised interest rates six times this year as it tries to quash the fastest inflation in four decades.
The conversations alarmed the Biden administration because they showed how frustrated Moscow had become over its battlefield setbacks in Ukraine.
Democrats have seized on Republican proposals to limit retirement benefits to galvanize voters ahead of the midterm elections.