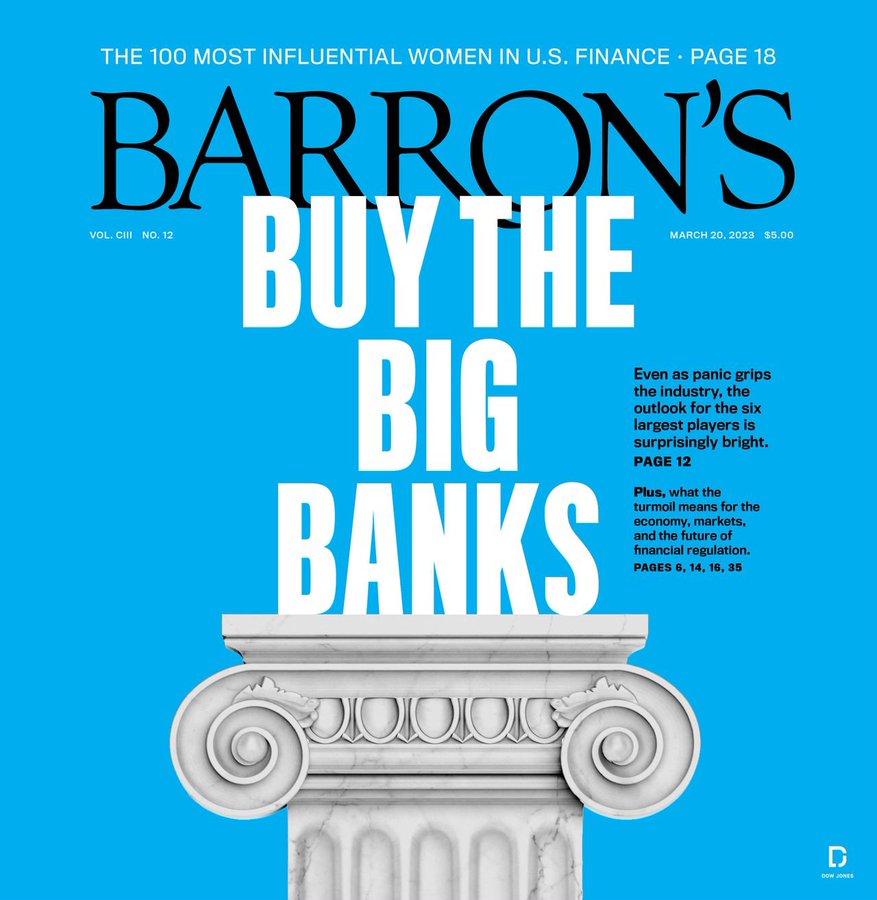 Barron's Magazine – March 20, 2023:
The nation's banking giants will be beneficiaries of the industry's turmoil. They have cheap stocks, and hefty dividend yields.
Investors and customers fell in love with these two Silicon Valley banks and their CEOs. Then they fled as the crisis hit.
The banking sector is in turmoil. But the causes are very different from 2008.
Some economists say the Federal Reserve must pause its interest-rate-rising campaign to help bolster banks, while other economists say that such a pause would indicate the Fed isn't serious about taming inflation.