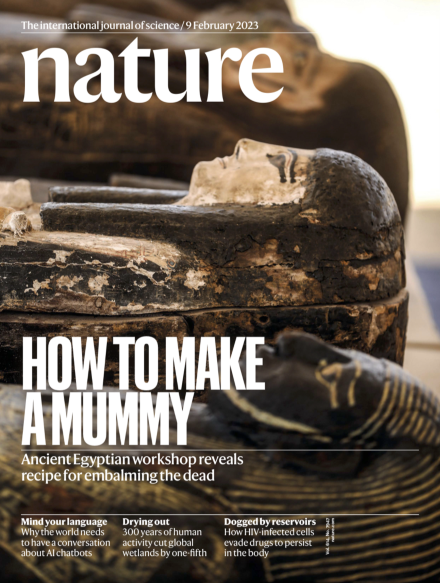 nature – February 9, 2023 issue:
The drug apremilast reduces alcohol intake in mice bred to imbibe to excess and in humans with alcohol-use disorder.
For the first time, astronomers have identified a planet outside the Solar System using 'microlensing' data from a telescope in space.
The Arctic fox, which weighs less than many house cats, covers long distances in the frigid north.