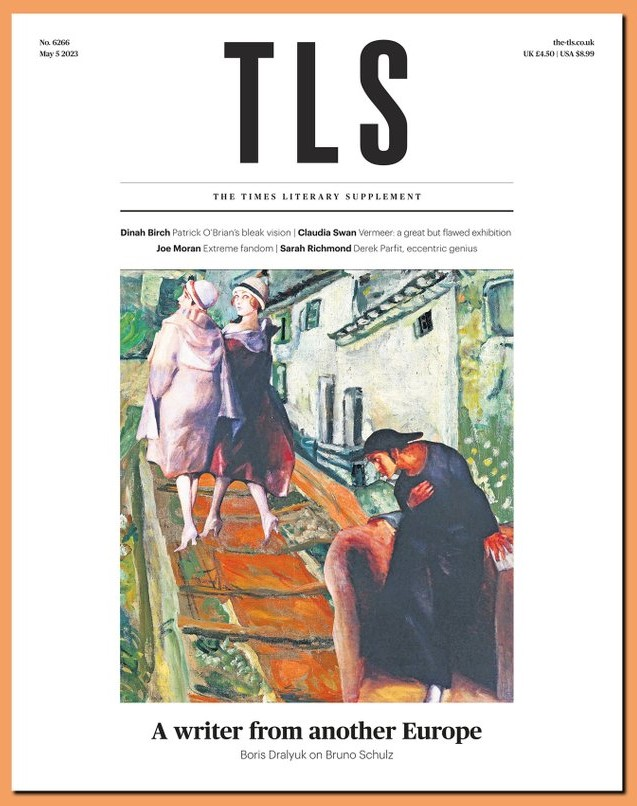 Times Literary Supplement @TheTLS (May 5, 2023) – This week's @TheTLS features Bruno Schulz – a writer from another Europe; Patrick O'Brian's bleak vision; Vermeer – a great but flawed exhibition; extreme fandom and Derek Parfit, eccentric genius.
How Bruno Schulz found freedom on the periphery of life By Boris Dralyuk
It's more than a little discomfiting to read the great Polish novelist Witold Gombrowicz's description, in his diary from the early 1960s, of his not-quite-friend Bruno Schulz: "A tiny gnome with enormous head, appearing too scared to dare exist, he was rejected by life and slouched along its peripheries". Written for publication two decades after Schulz was gunned down by a Nazi just outside the ghetto of his occupied native town of Drohobych in November 1942, these words cannot help but seem impious.