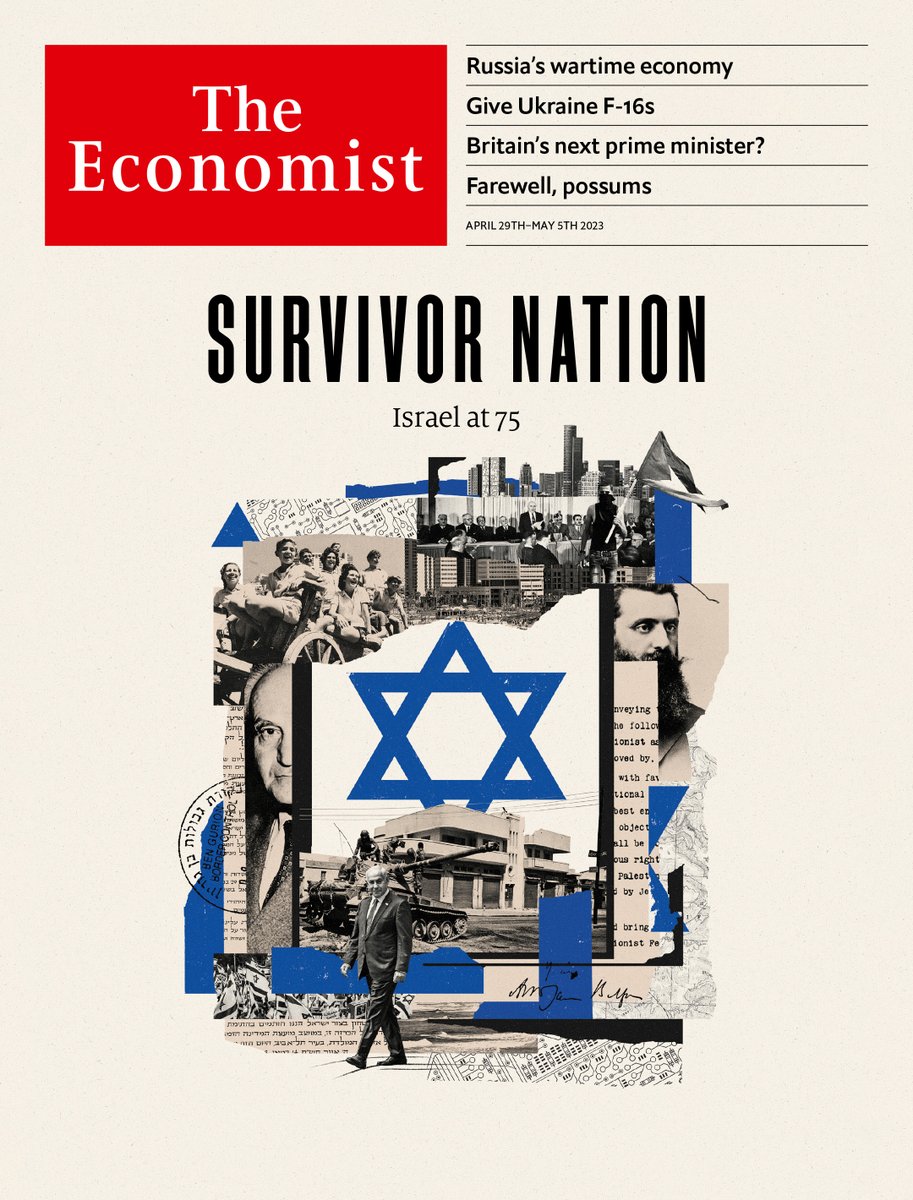 The Economist – April 29, 2023 issue:
The country needs a new political settlement that diminishes the power of extremists
As israel marks its 75th anniversary, take a moment to admire how it has triumphed against the odds. Before it declared independence in 1948 its own generals warned that it had only a fifty-fifty chance of survival. Today Israel is hugely rich, safer than it has been for most of its history, and democratic—if, that is, you are prepared to exclude the territories it occupies. It has overcome wars, droughts and poverty with few natural endowments other than human grit. It is an outlier in the Middle East, a hub of innovation and a winner from globalisation.
Or Russian fighter jets may win control of Ukrainian skies
As Ukraine prepares its forces for a crucial counter-offensive, the argument among its Western allies about what equipment to provide chunters on. Having finally received the tanks it had been pleading for since last year, Ukraine has increased the intensity of its demands for fighter jets. Yet its pleas are falling on largely deaf ears.