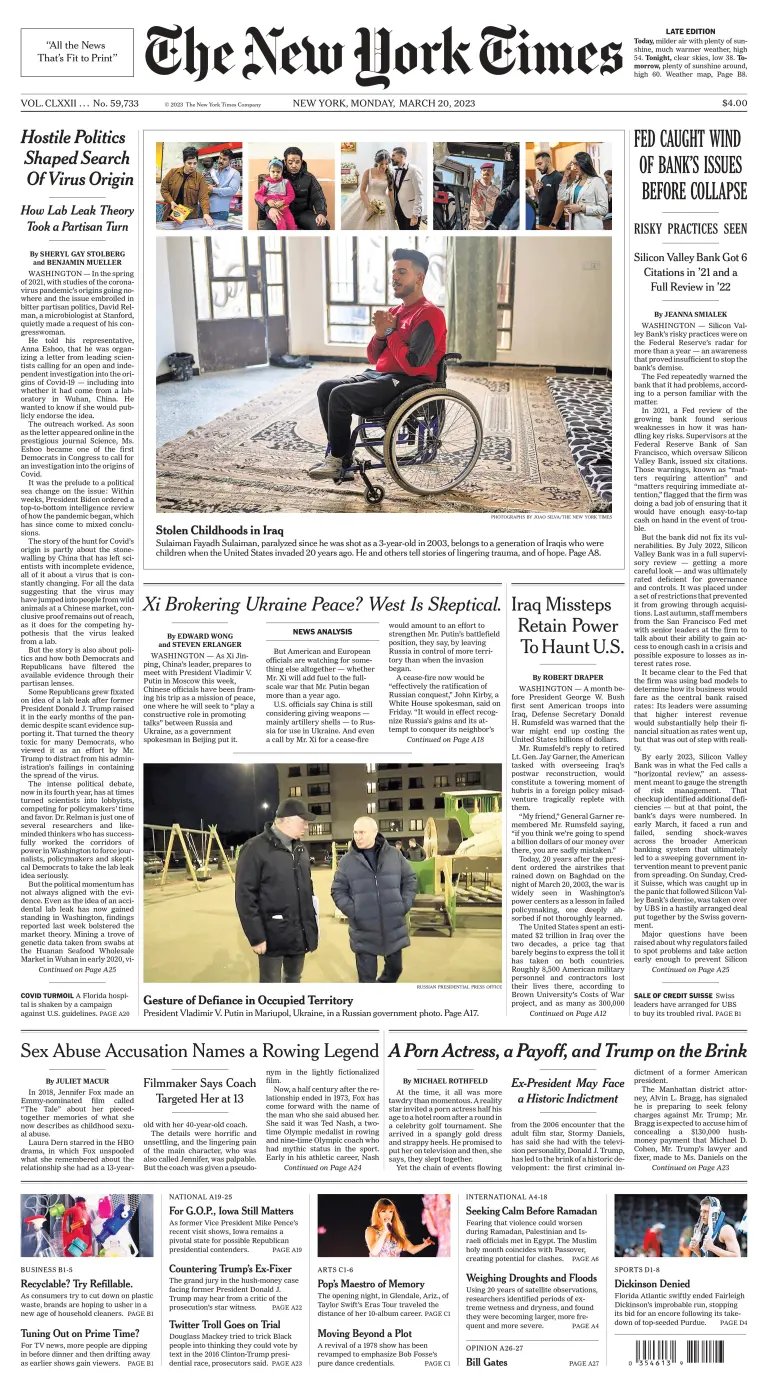 The bank was using an incorrect model as it assessed its own risks amid rising interest rates, and spent much of 2022 under a supervisory review.
A lab leak was once dismissed by many as a conspiracy theory. But the idea is gaining traction, even as evidence builds that the virus emerged from a market.
Twenty years after the U.S. invaded Iraq, a veteran Times correspondent and photographer asked Iraqis about growing up in wartime, and about their hopes now.
The White House, Congress, the military and the intelligence agencies see the war as a lesson in failed policymaking, one deeply absorbed if not thoroughly learned.